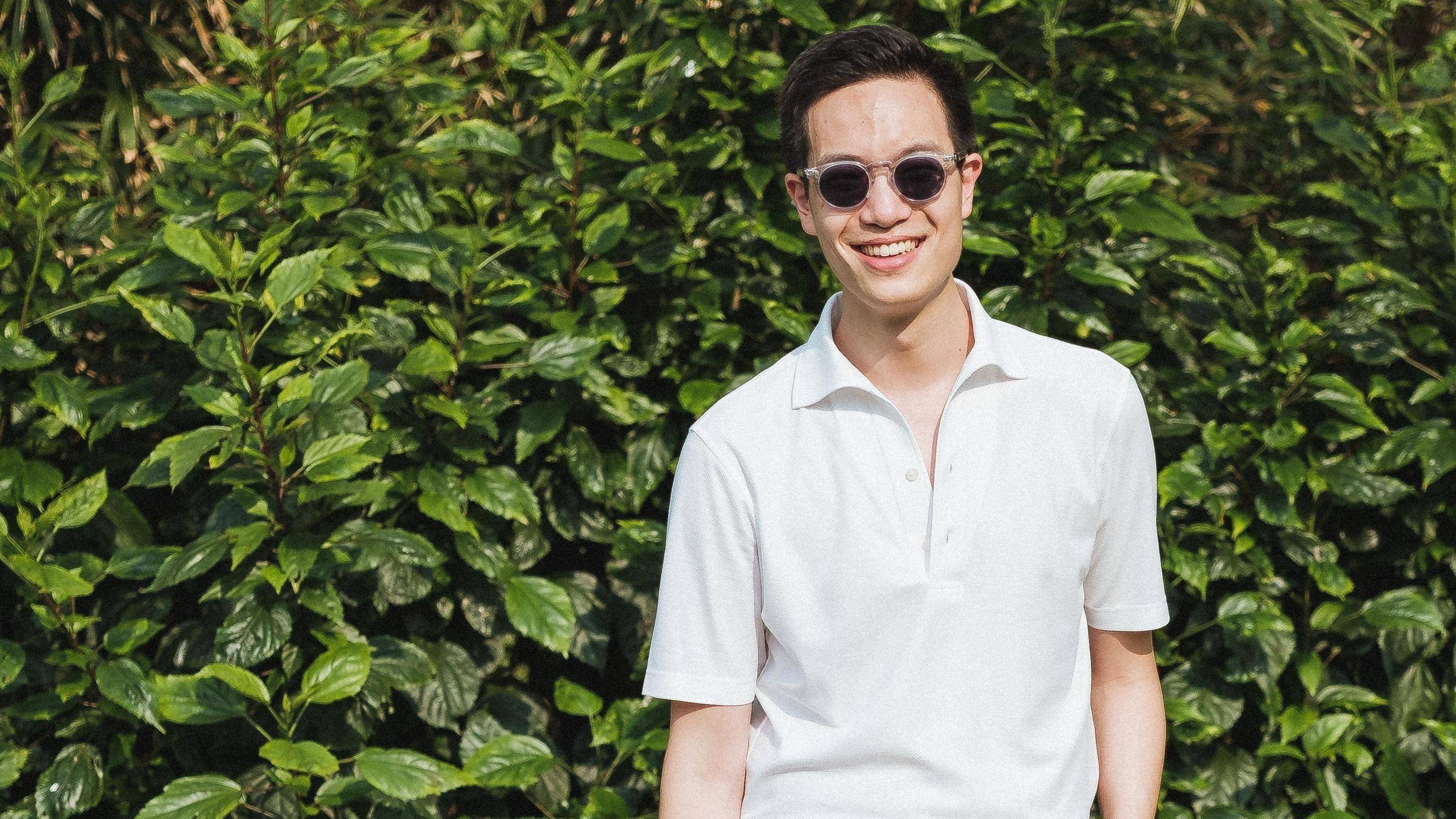 First invented in the early 20th century as a true form of sportswear, the polo shirt was designed out of necessity by tennis and polo players that needed a comfortable alternative to the traditional dress shirt.
The earliest polos were made in a breathable, stretchy knit fabric, with short sleeves and a soft collar that could be turned up to protect the player's neck from the sun. Quickly adopted by the top athletes of that time, the polo shirt's popularity soared in both Europe and America.
Today, the polo shirt is a wardrobe staple for the modern man. To cover a wide spectrum of uses from weekday business casual to relaxing on the weekends, we've designed two different polos that are sure to be everyday favorites for years to come.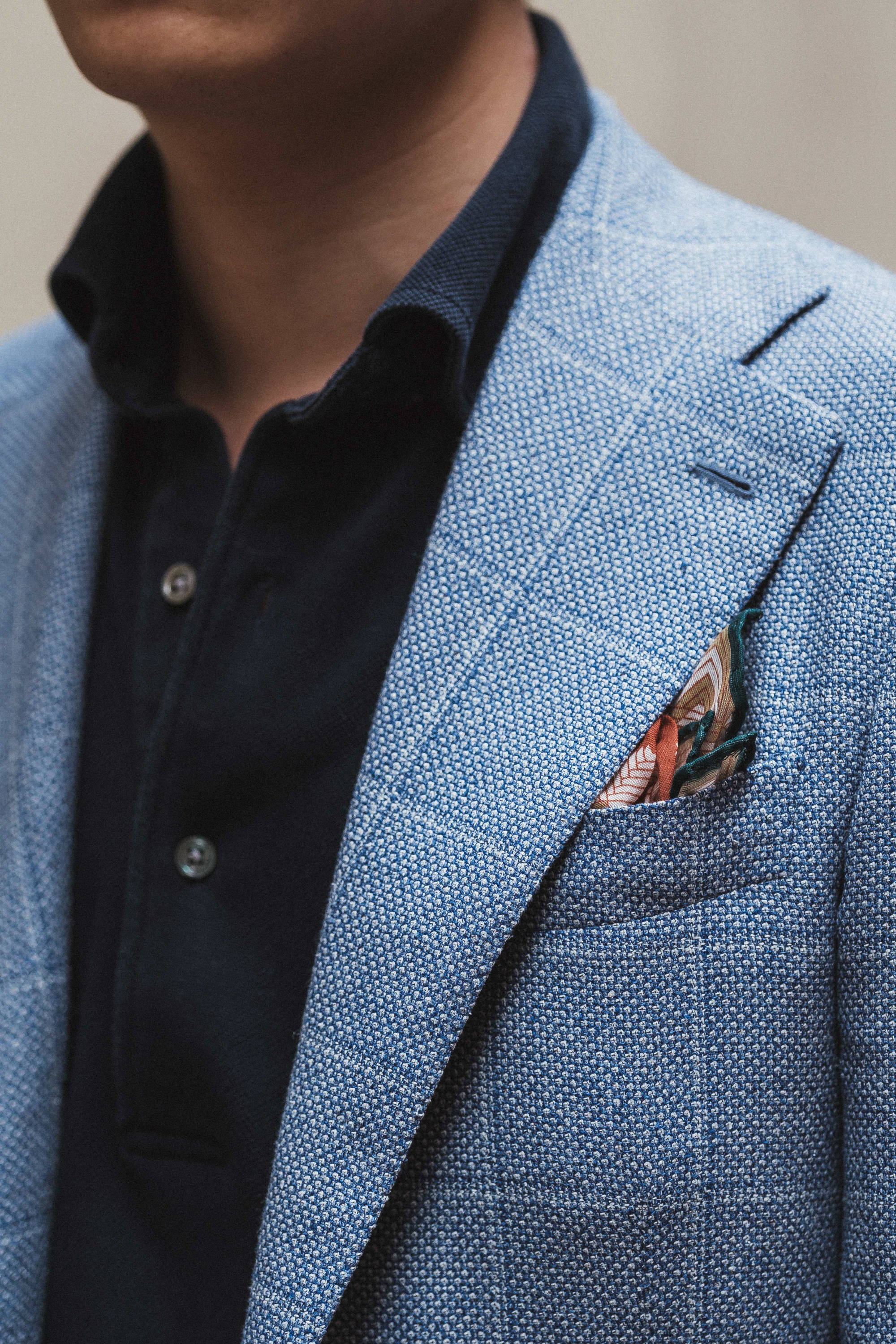 For a polished business casual look, we decided to utilise a dress shirt collar construction on a polo shirt body. Our button down collar stands up nicely underneath a blazer, with a generous collar roll that has a sporty flair.
Without a jacket, the button down collar stays in place, and won't flatten out along the shoulder. We made this polo as a long sleeve, so that you can show a bit of shirt cuff underneath your blazer sleeve, as you would with a dress shirt.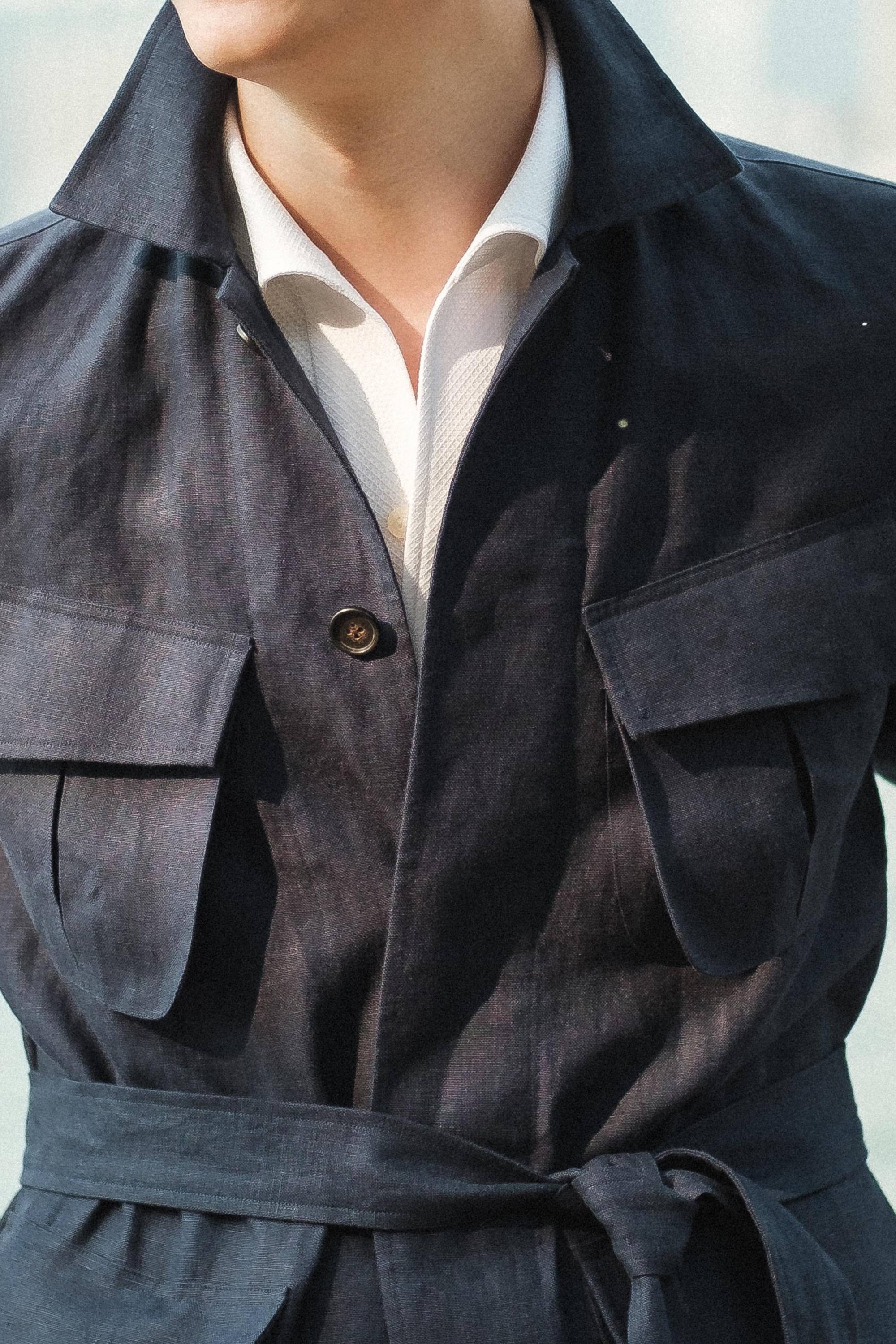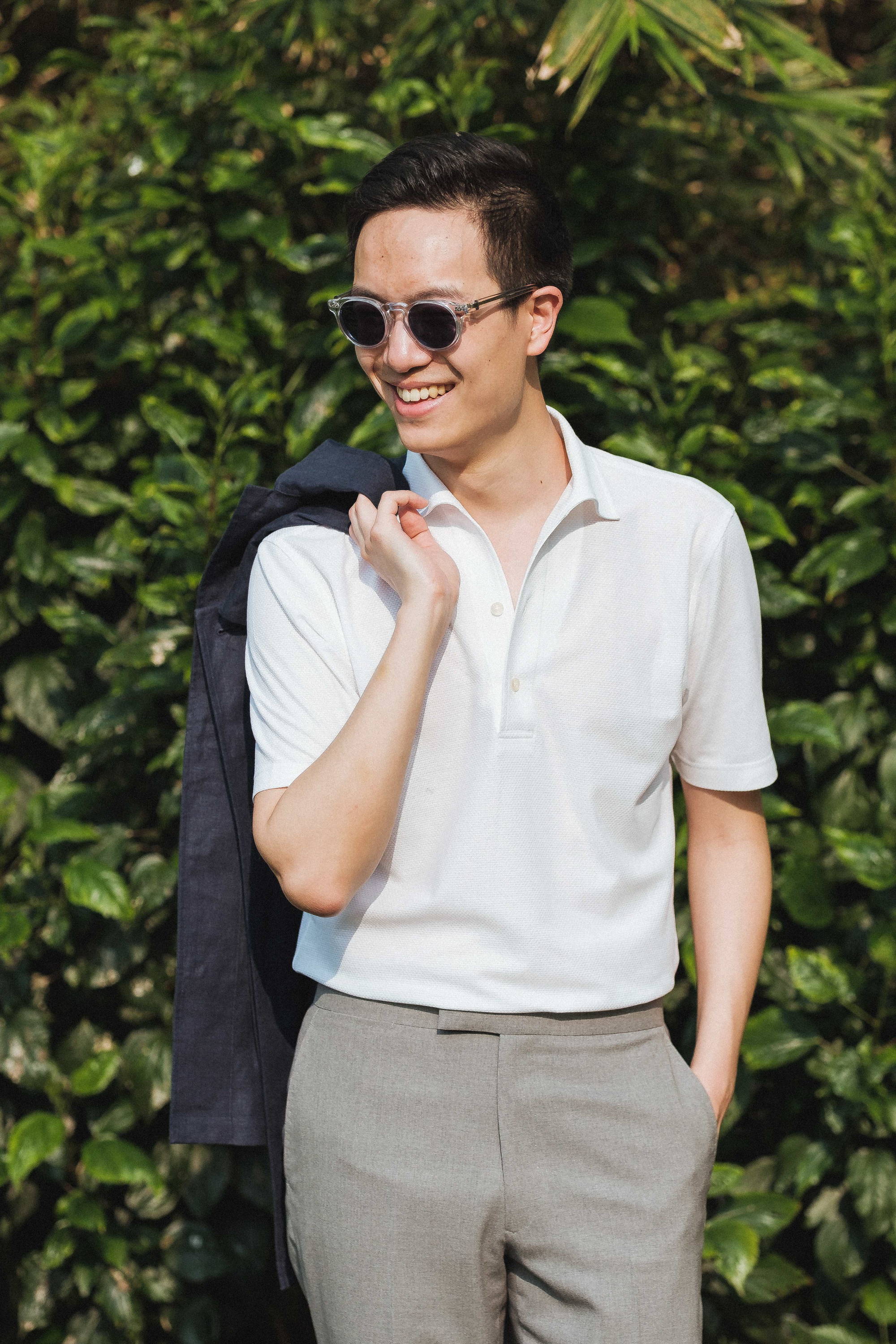 For a leisurely weekend option, we opted for a one-piece Italian "Lido" collar in short sleeves. The one piece collar creates a unique collar roll that is a continuous line from the edge of the placket, up all the way through the edge of the collar. We made this polo in our most breathable pique knit that allows maximum air flow through the fabric, perfect for scorching hot days under the sun.

One of the last details on both polos is a deeper opening placket. We've always felt that the standard ones you normally see were too closed up when worn underneath a blazer. By elongating the opening line, the polos looked more proportional with the lapel lines of a sport coat. Plus, it just gives you more room to unfasten for those extremely hot days!
Both these polos are cut in our "Davis" slim fit that is comfortable at the chest, and tapers in slightly at the waist. For someone with a 38" chest, we would recommend a Medium size.
Besides our Ready-to-wear options, our polos can be custom made according to your shirt measurements. Please contact our stores for details on bespoke polos options, or email us at customerservice@ascotchang.com
---