Shirting Selections - April 2019
Justin and Lincoln pick 2 fabrics with some bold characteristics.Can they be worn with a suit and tie?Let's take a look!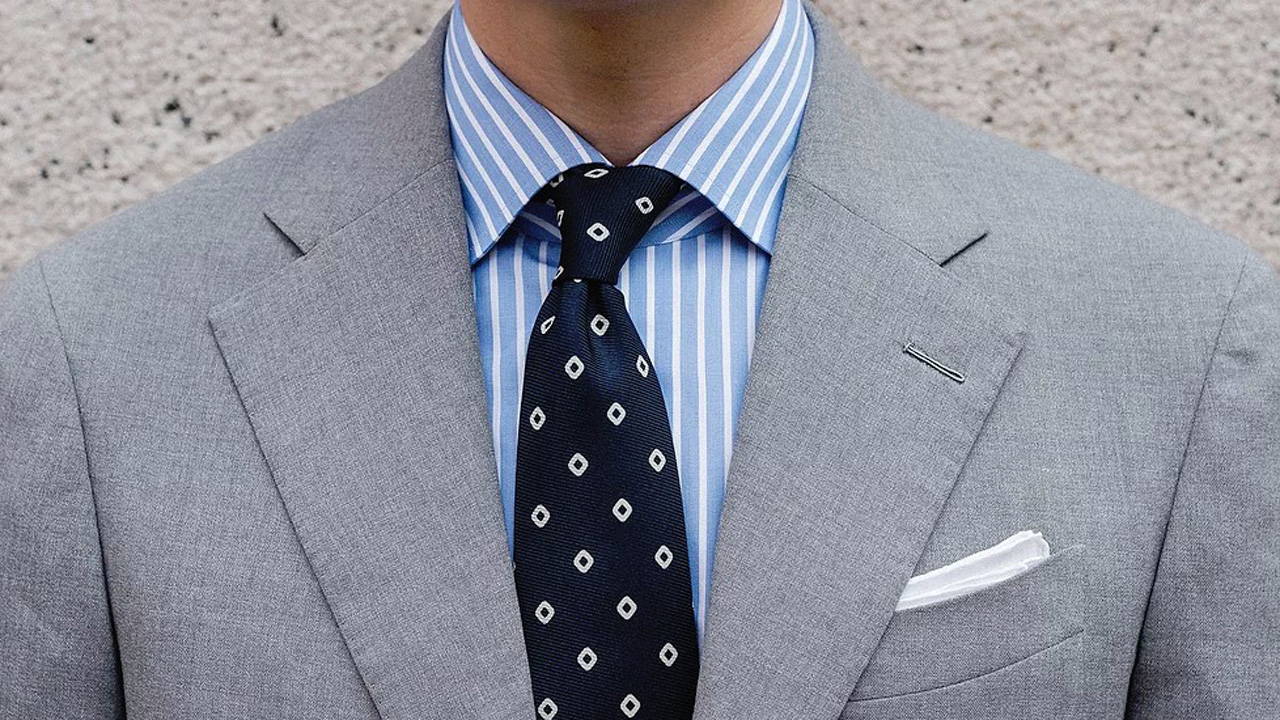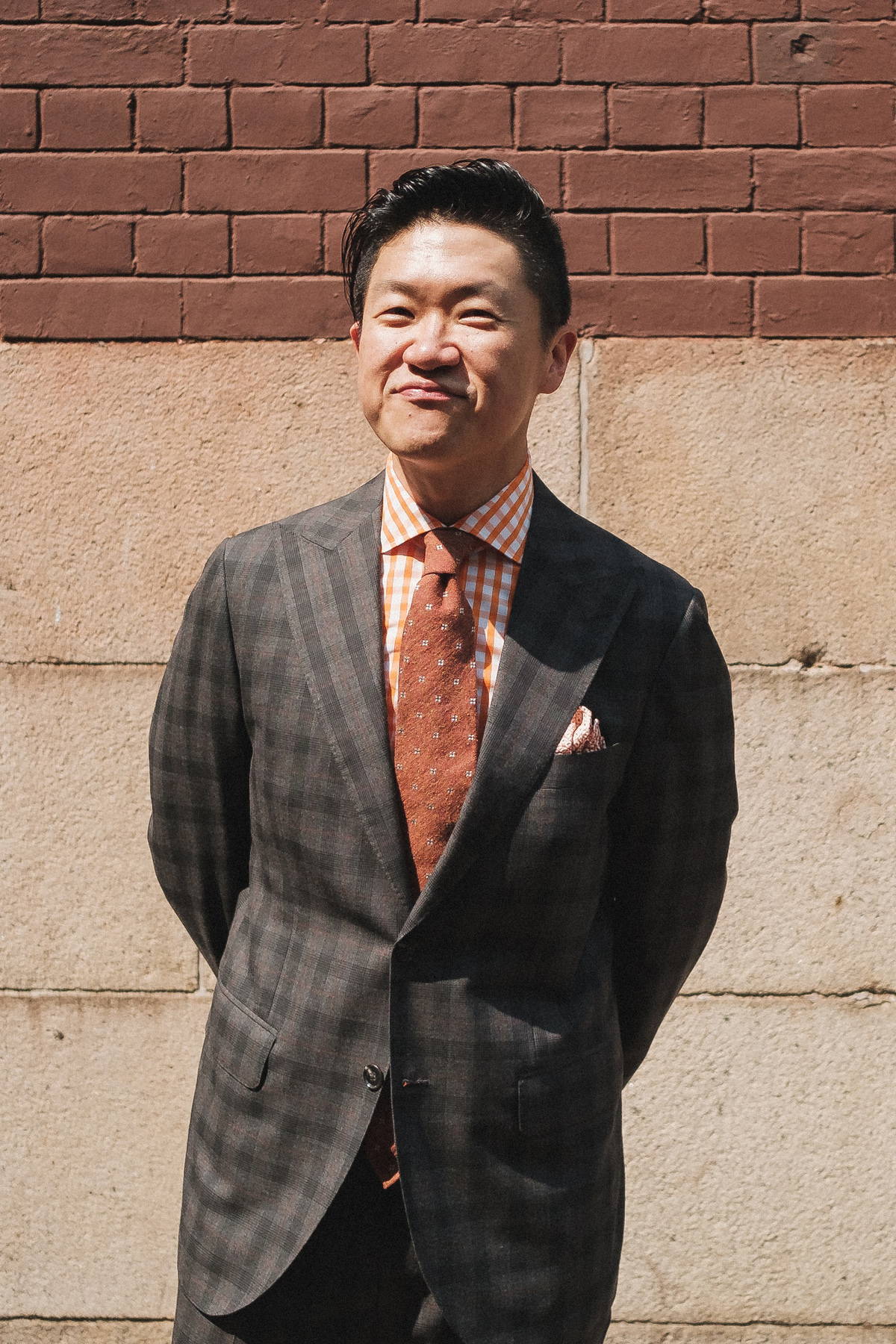 ASCOT CHANG HOUSE fabric
120/2
ACMC-890605-583
This orange gingham worn by Lincoln provides a strong pop of color to any outfit.
While we would normally recommend wearing such a bold check casually without a tie, Lincoln expertly incorporates this shirt into a fun and dandy outfit.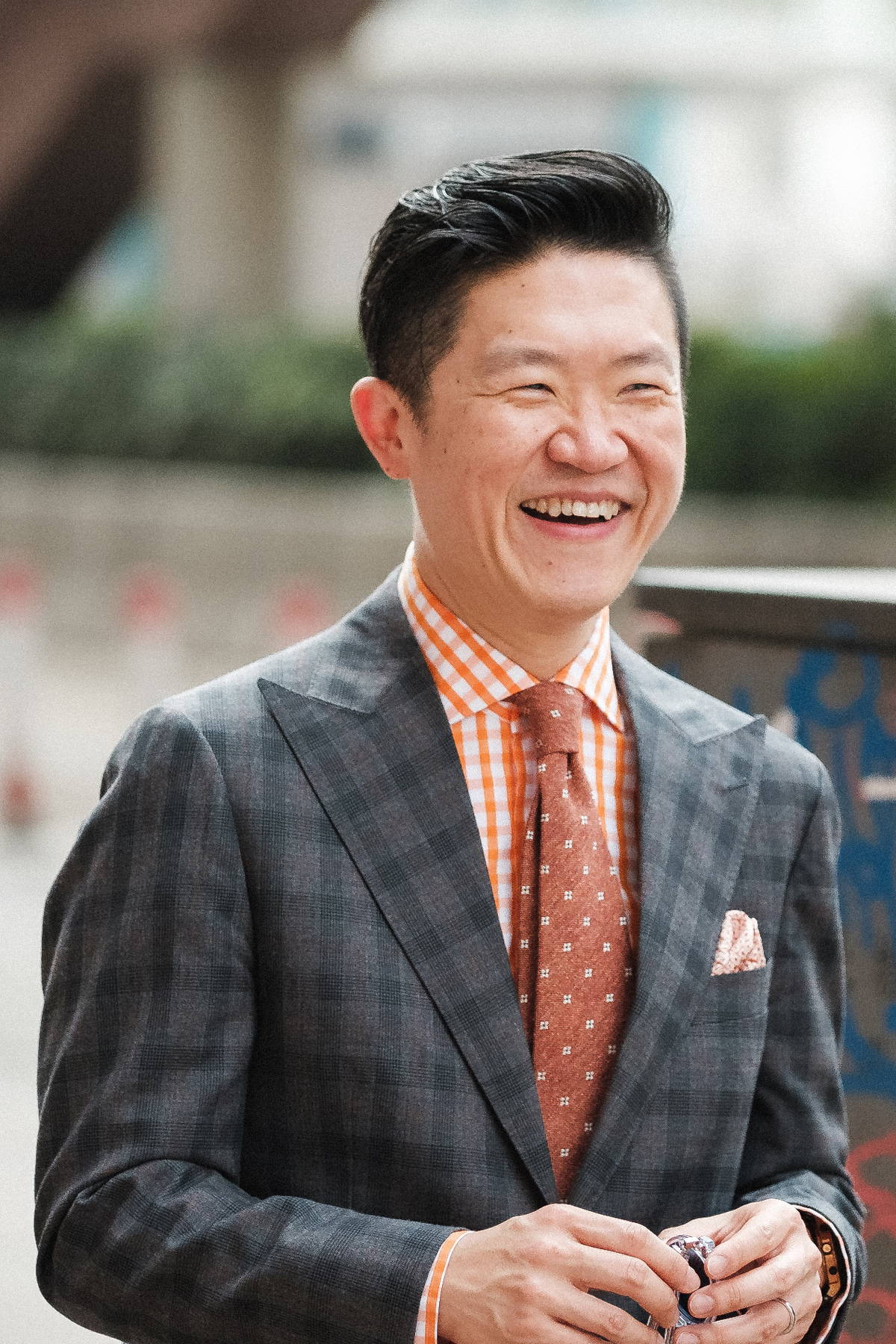 Lincoln demonstrates some advanced pattern mixing here by wearing a dark grey Prince of Wales suit, with his orange check shirt.
When mixing two statement checks together, make sure that they are sufficiently different in scale and contrast.
In this case, the Prince of Wales plaid is just large enough in scale, and soft enough in contrast to make it work with such a high intensity shirt.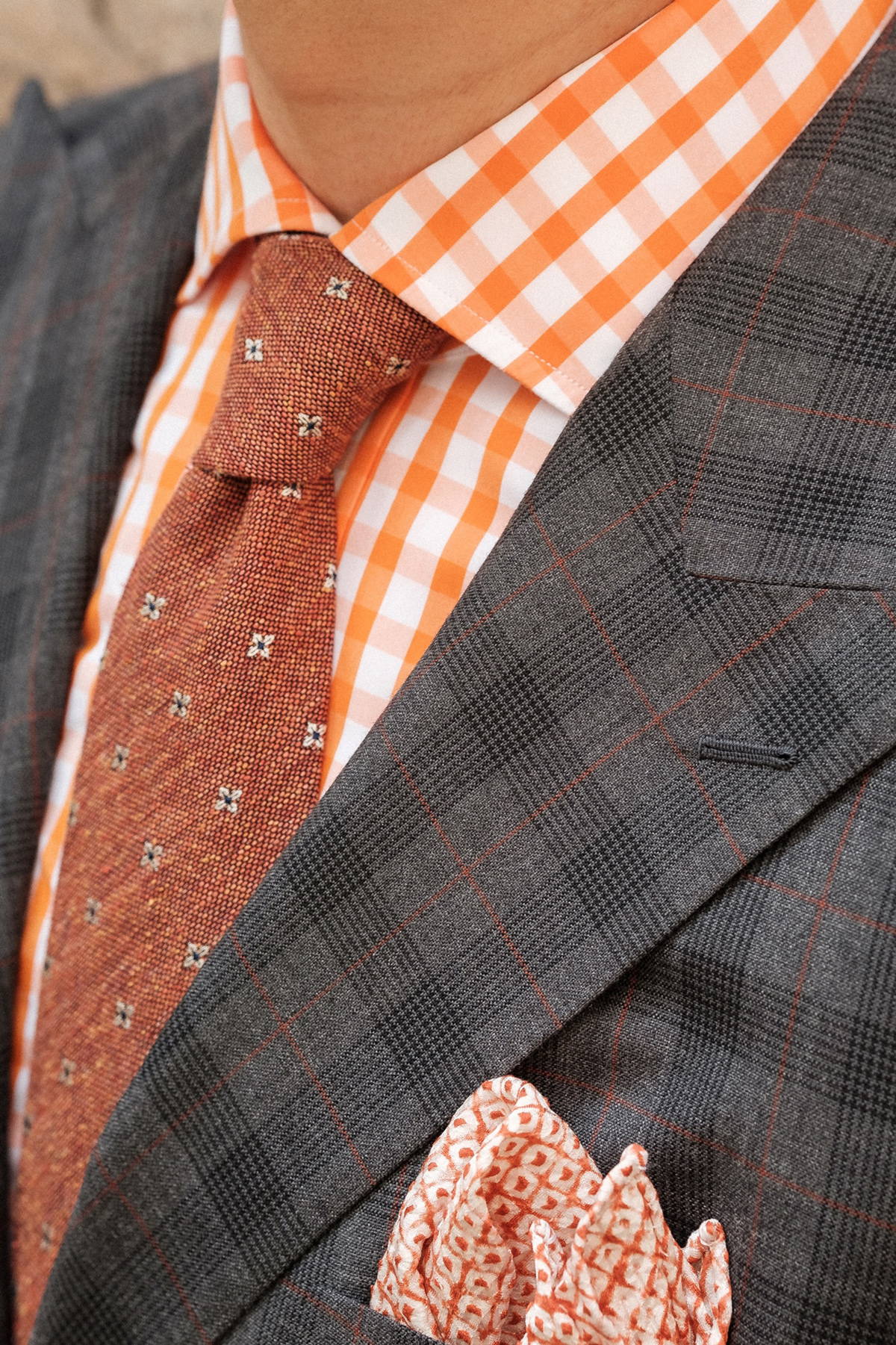 Lincoln's choice of accessories are also spot on. By choosing a darker orange tie that picks up the rust overcheck in the suit, it really pulls the outfit together.
Since there are so many different patterns happening all at once from the tie, to the suit and to the pocket square, Lincoln chooses to forego a third color so as not to over complicate his outfit further.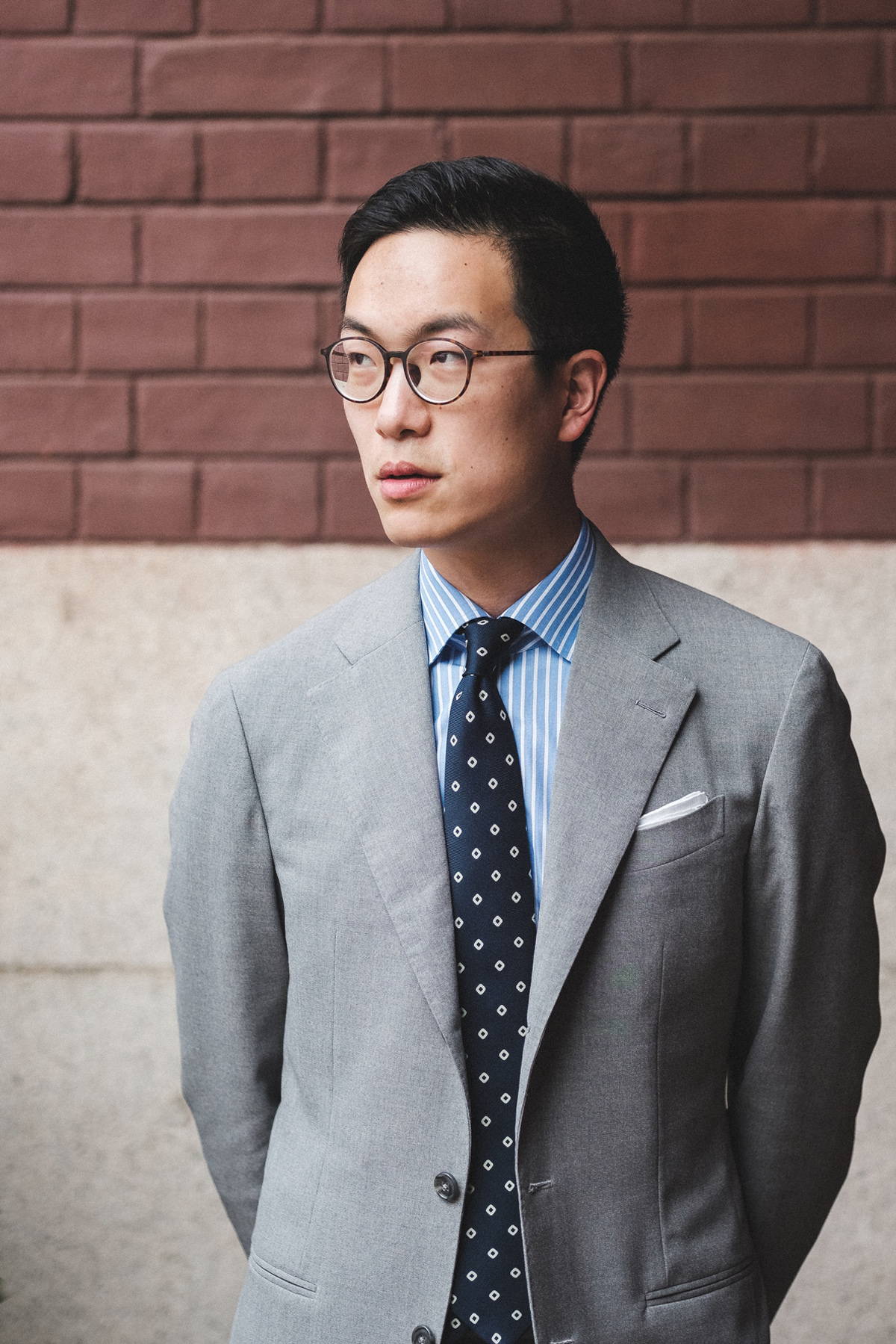 THOMAS MASON
100/2
TNC-695825-580

Thomas Mason's 100s 2-ply yarn count poplin is a perennial classic that we've carried for generations.
It's a medium weight shirting that carries a bit of heft, with a typical English style finish that is slightly on the dry side. Once broken in, this fabric gets more comfortable with each wear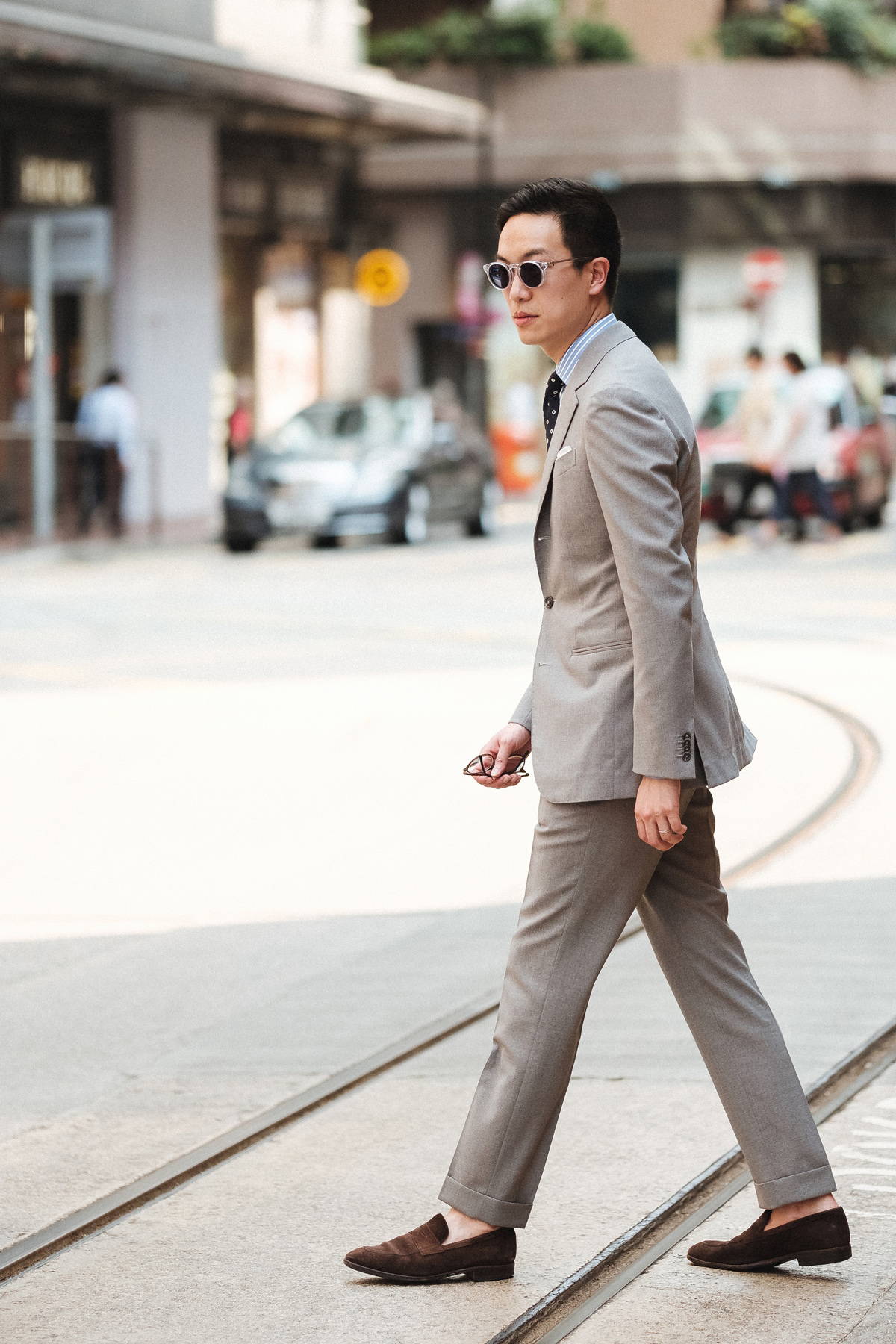 The blue reverse stripe that Justin is wearing is a classic option that has seen a resurgence in popularity over the last 2 seasons.
Stripes in general are slowly coming back into fashion, and we've certainly noticed an increased demand for wider stripes throughout all our stores.
For this particular shirt, the medium blue tone and bold white stripe does make it a bit challenging to wear with a suit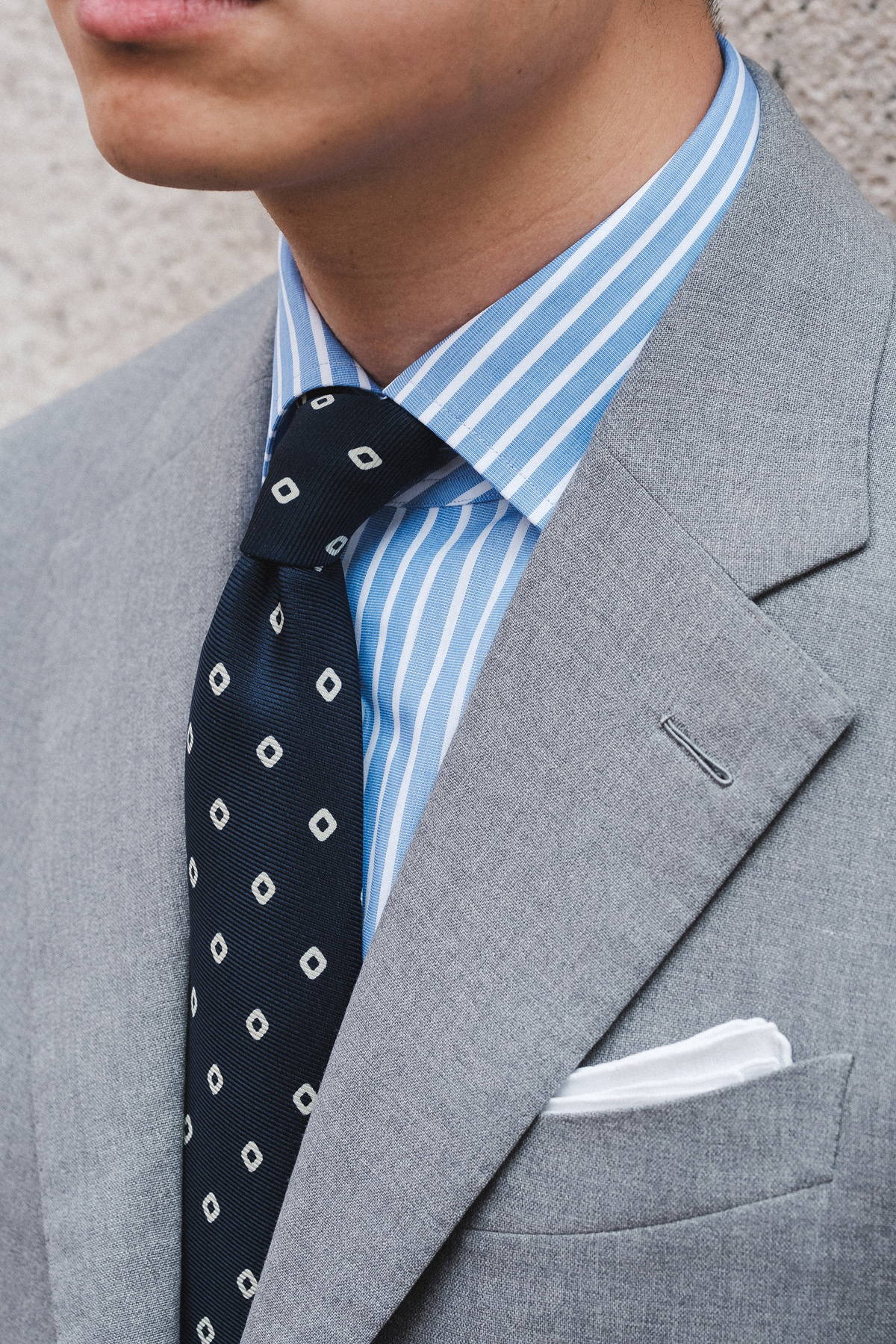 Here, Justin wears it with a solid, light grey suit that provides a nice contrast to the shirt's mid-blue tone.
The end-on-end weave in the thicker blue stripe helps to soften the contrast between the stripes, making the color a bit easier to match in an outfit.
We tend to recommend a solid weave for lighter blue stripes, and end-on-end weaves for darker blue stripes.

---