Ascot Chang x Oriental Watch Company Bow Tie Walk
Earlier this month, we joined up with Oriental Watch Company for their annual Gentlemen's Bow Tie Walk. As the bespoke partner for this sartorial event, we tailor-made eight incredible suits for a host of esteemed gentlemen. Follow our recap below!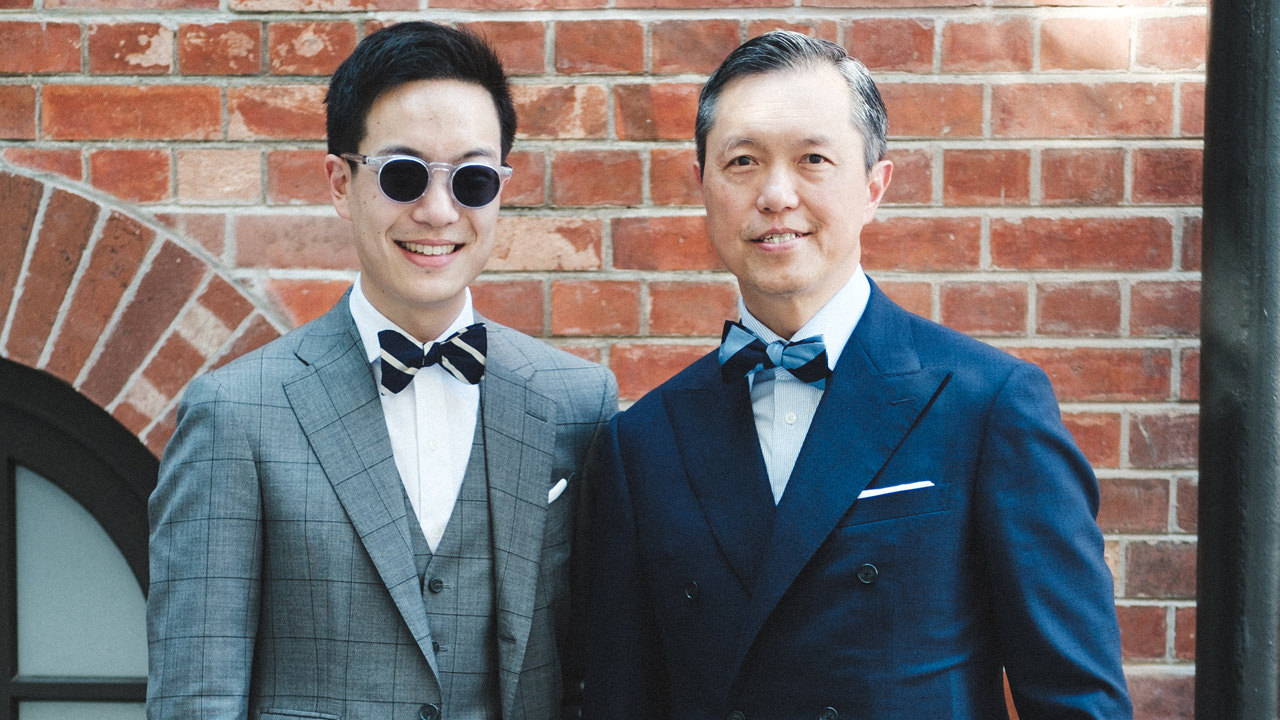 Oriental Watch Company's Sha Tin Trophy - Gentlemen's Bow Tie Raceday has become an annual mainstay at the Jockey Club racetracks. This year, the theme is entitled "There is a Gentleman in Every Man: Honour and Legacy" encouraging racegoers to dress up and don a bowtie to make for an elegant occasion.
In anticipation of this year's race, we are proud to have partnered with the Oriental Watch Company to dress their selection of eight Oriental Fine Gentleman in our signature bespoke tailoring. We even celebrated this collaboration with a well dressed walk from Tai Kwun, down through the historical Pottinger Street.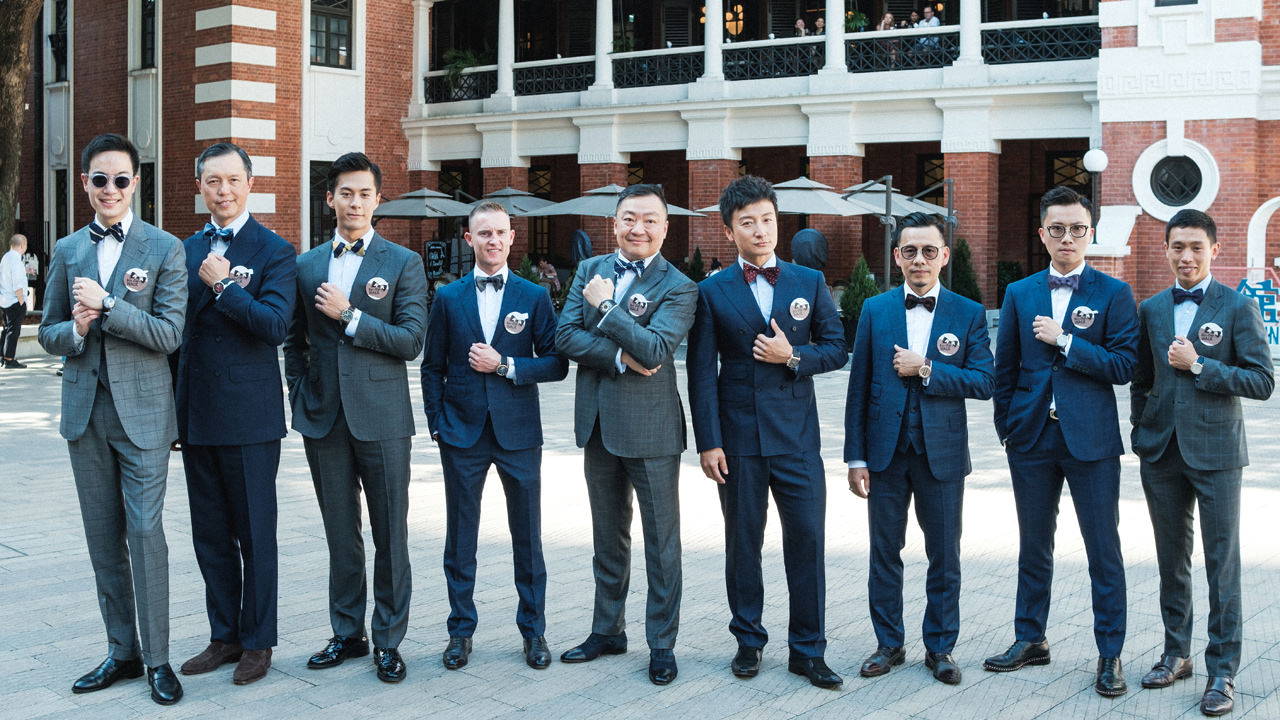 Since these men epitomize the virtues of being a gentlemen, we took elements of British tailoring when crafting their bespoke suits. This meant a masculine silhouette with a strong shoulder, closed quarters, and a higher button stance.
In another nod to the British tradition, we also included a ticket pocket: a smaller pocket above the normal hip pockets which was meant for coins, bills, and of course, tickets. In addition to these aesthetic details, these suits feature over 20 detailed measurements to make for a precise fit for these eight Fine Gentlemen.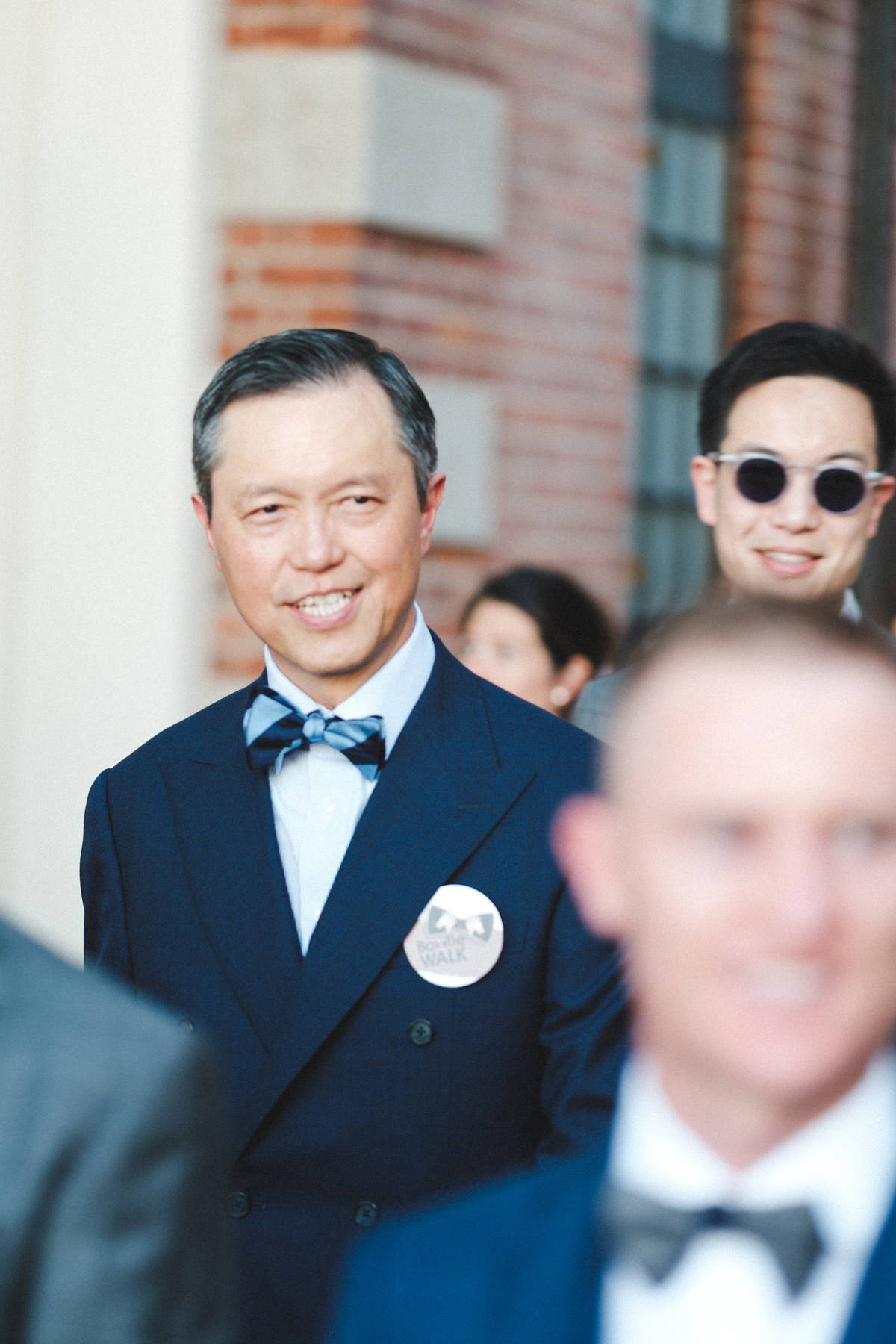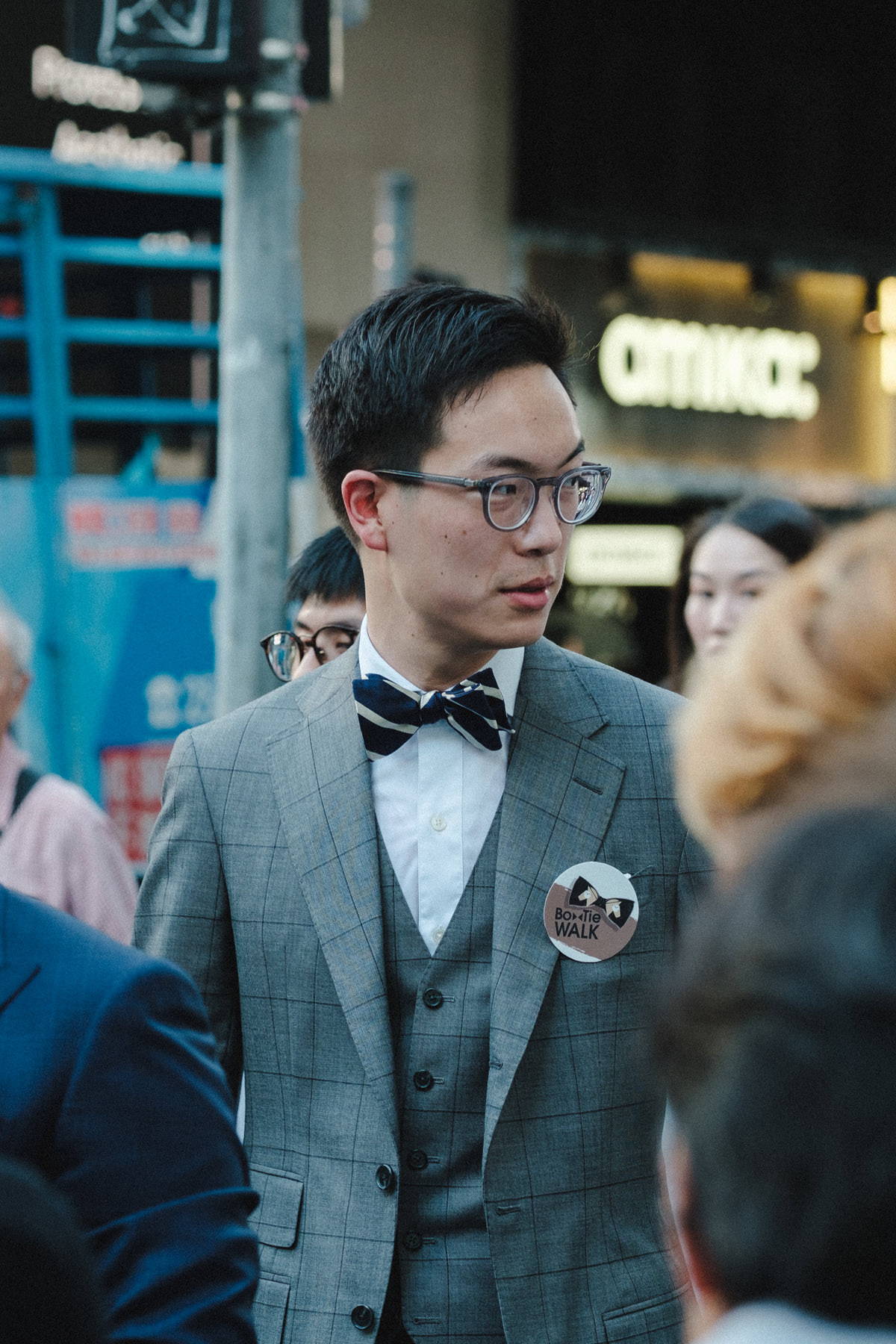 In addition to producing these suits, we also developed a personalized pocket square for each of these gentlemen. The squares feature hand embroidery of their initials inside of a "Godolphin" horse head, a great finishing touch for smart race day attire. Pocket squares will be available for order from Sept 22nd - Oct 20th.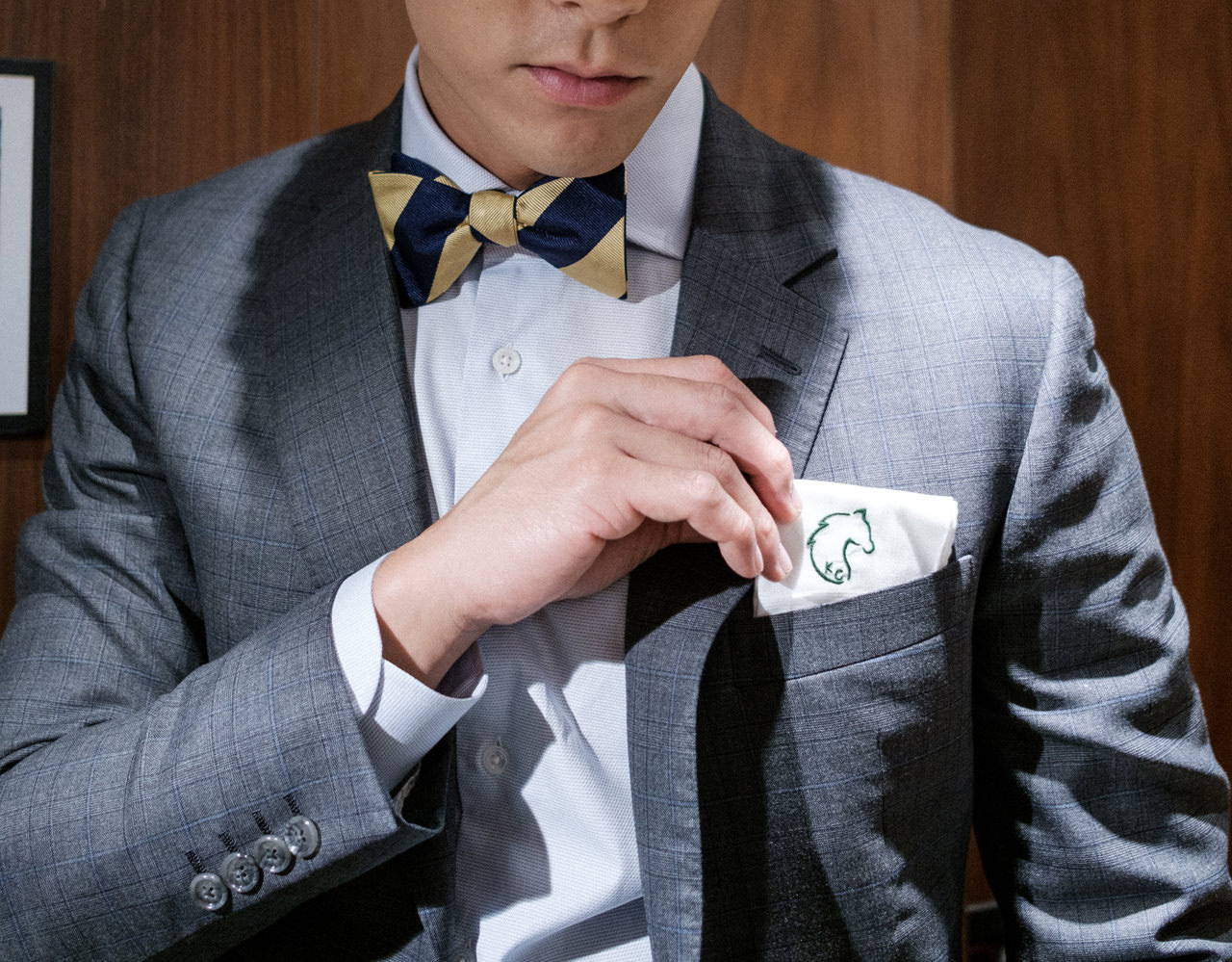 We are very excited about this partnership and we encourage all of you to join us at Shatin Racecourse, dressed in your best sartorial attire and bowtie on October 20th, 2019!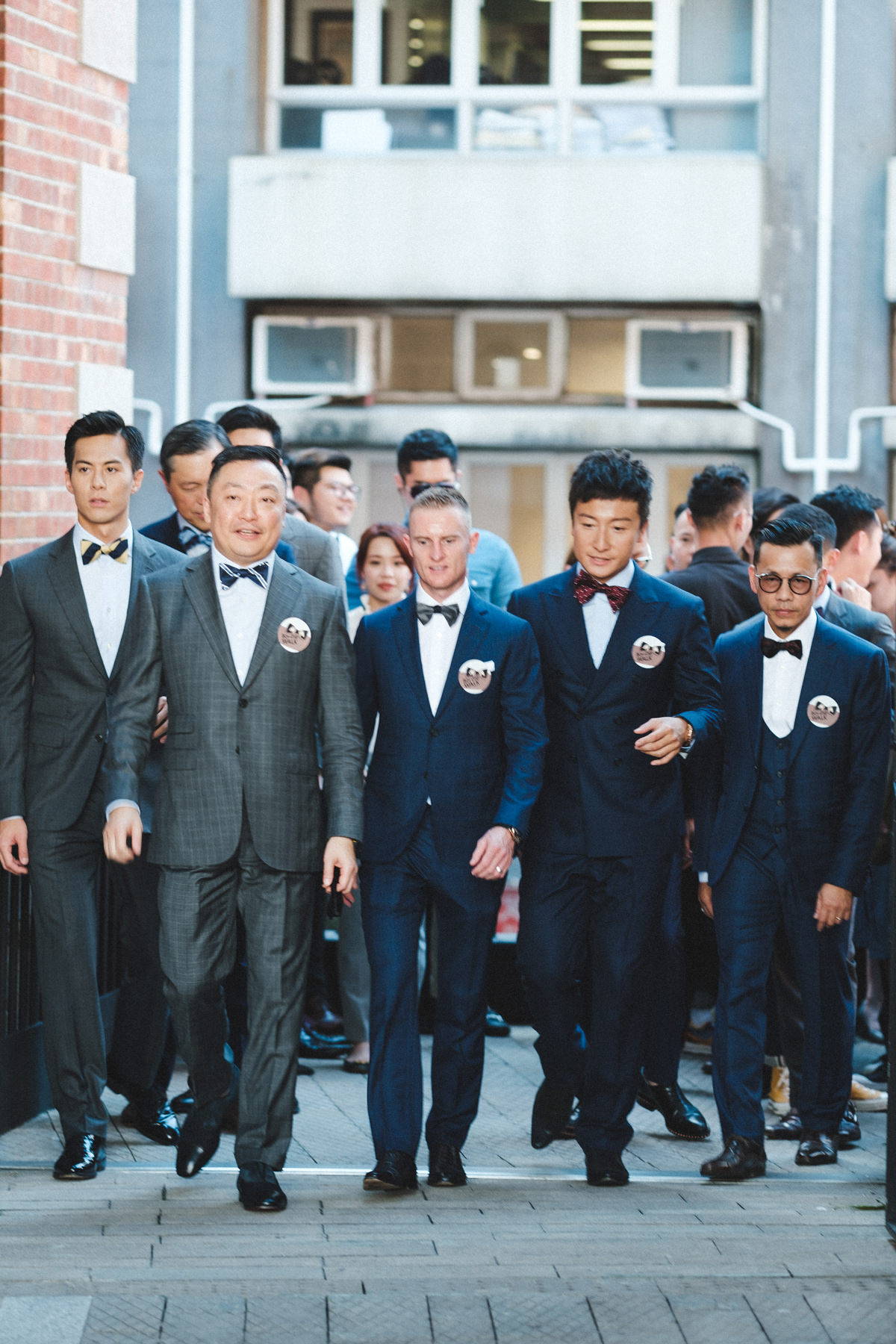 ---