Ascot Chang bespoke shirts are meticulously crafted to fit
your body, lifestyle and tastes.

EXPERTLY DESIGNED PATTERNS
Whether for Ready to Wear or Bespoke, the pattern is the blueprint for a shirt. With over 65 years of shirtmaking experience, our patterns are expertly designed, tested and refined to ensure a modern silhouette and precise fit.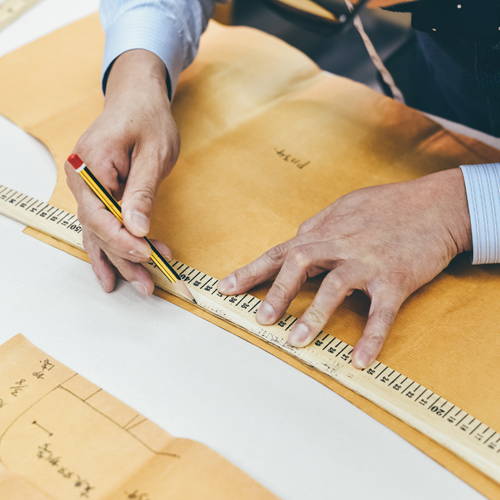 HAND CUT FOR A SEAMLESS APPEARANCE
For a "Virtually Seamless" appearance, each shirt is cut individually by hand in order to match the check or stripe of the fabric across as many seams as possible. Our pattern-matching extends to:

Shoulder Yoke to Sleeve

Across Front Placket

Across Sleeve Placket

Across any Front Pockets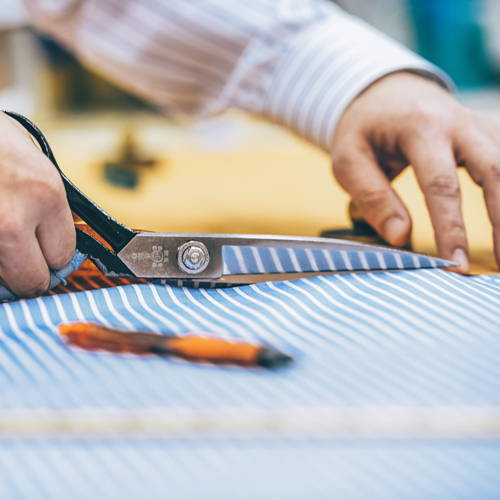 For our bespoke shirts, we pre-shrink all our fabrics before cutting to minimise shrinkage over the lifecycle of our shirts. Collar and cuff linings can't be pre-shrunk, so we make them 1/4" - 3/8" larger so they may shrink down to size.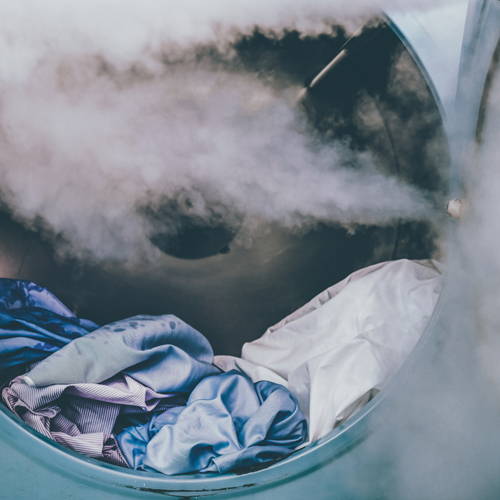 We construct all our shirts using single-needle French Seams, sewn with 22 stitches per inch for maximum seam strength and an incredibly fine appearance.
For bespoke shirts, the distance between the the edge of the collar and the seam line can be further customized by 1/8" increments to achieve a subtle detail that can make all the difference.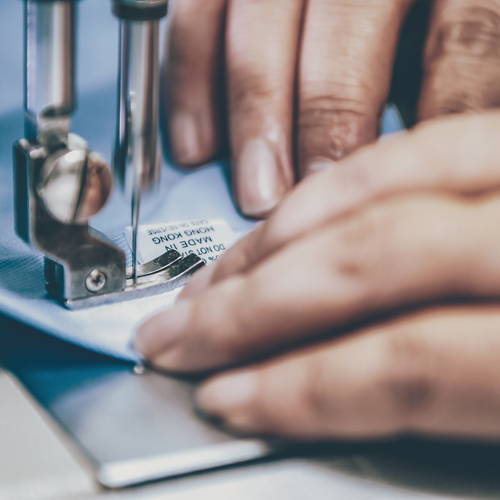 The collar is the soul of a shirt, and we pay special attention to ensure that our collars stand upright no matter the occasion. Our collars are hand-trimmed and turned for best results.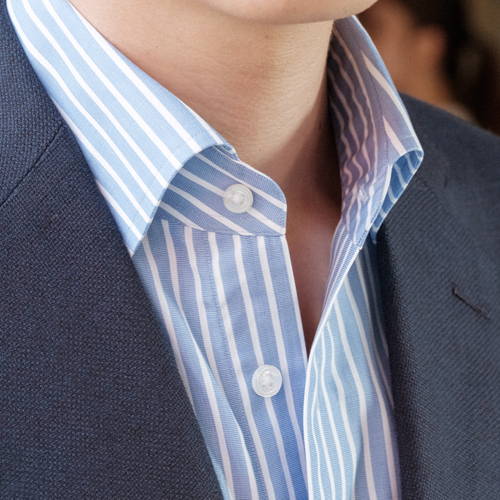 UNFUSED AND FUSED INTERLININGS
Collar interlinings determine the character of a collar, and we employ a variety of different interlinings to ensure that we can realize different types of shirts.
From sharply cut point collars to naturally rolling spread collars, we have the resources and experience to make any idea possible.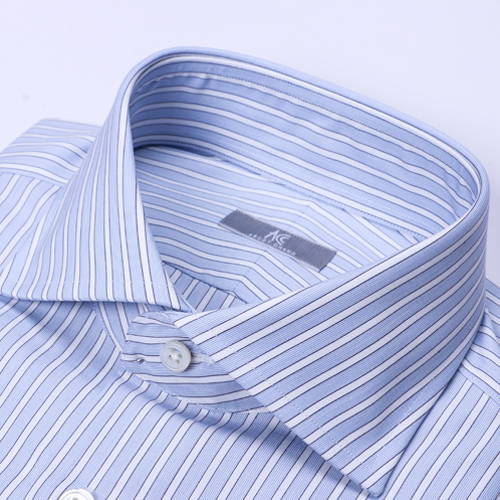 AUSTRALIAN MOTHER OF PEARL BUTTONS
We source the best Australian Mother of Pearl buttons for their inimitable iridescence and beauty. Cut from the thickest sections of "Nacre", the inner layer of a pearl oyster shell, our buttons carry a natural depth of color for a luxurious final touch on all our shirts.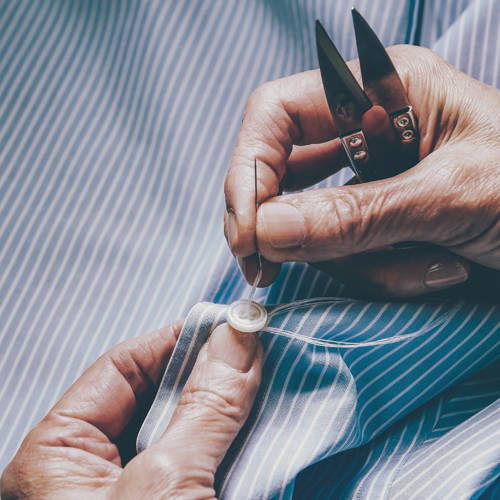 HAND EMBROIDERED MONOGRAMS
Available exclusively for our bespoke shirts, our hand embroidered monograms add a personalised touch to your bespoke commissions.
Choose from 25 different monogram styles and 20 different colors to add an elegant signature, or a bold statement.