At Ascot Chang, choosing the right shirt collar is one of most important decisions when creating your bespoke shirt.
To help you find the right collar, we're starting a new series which dives into some of our favorite shirt collar models, starting off with the #67.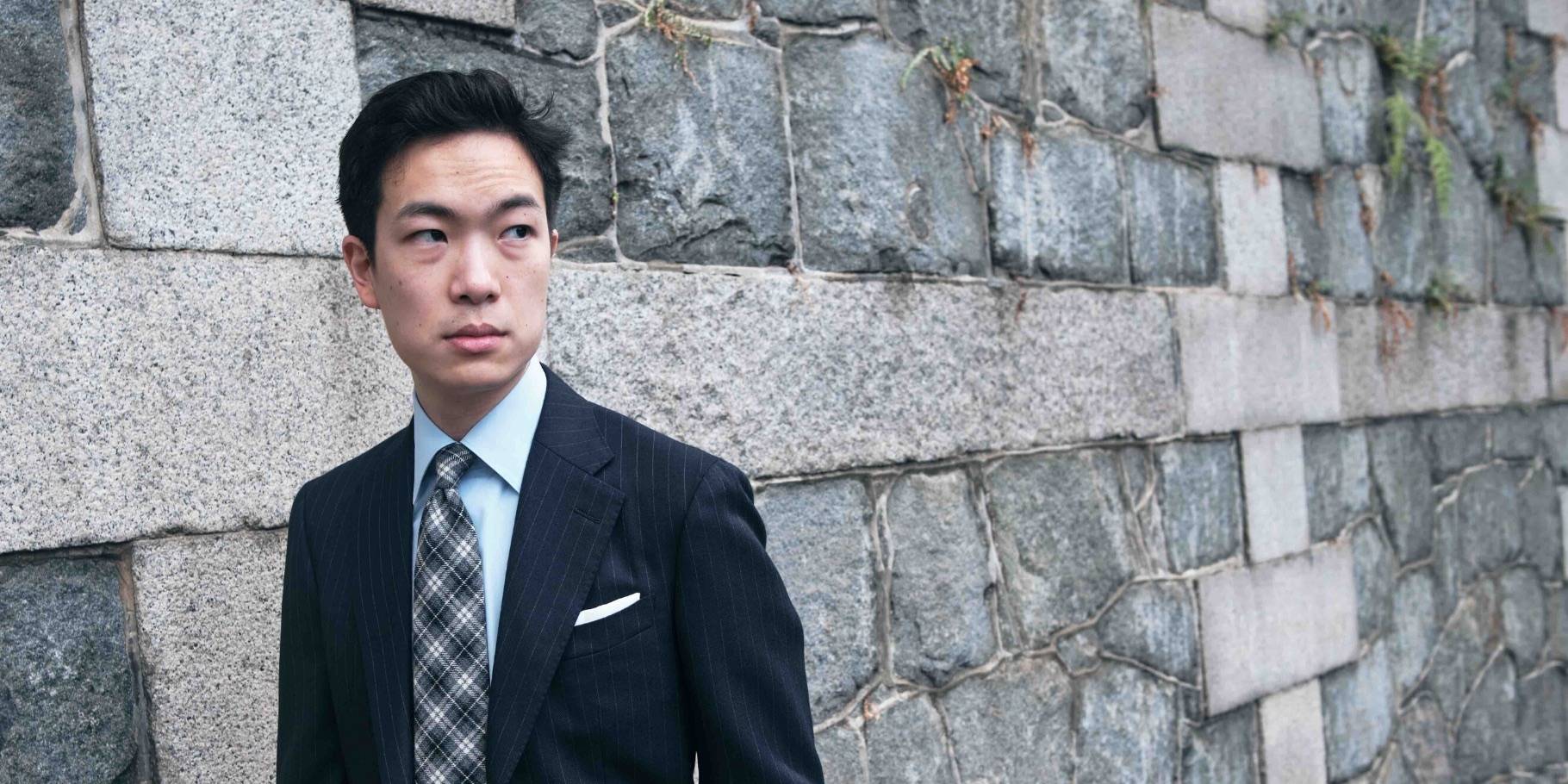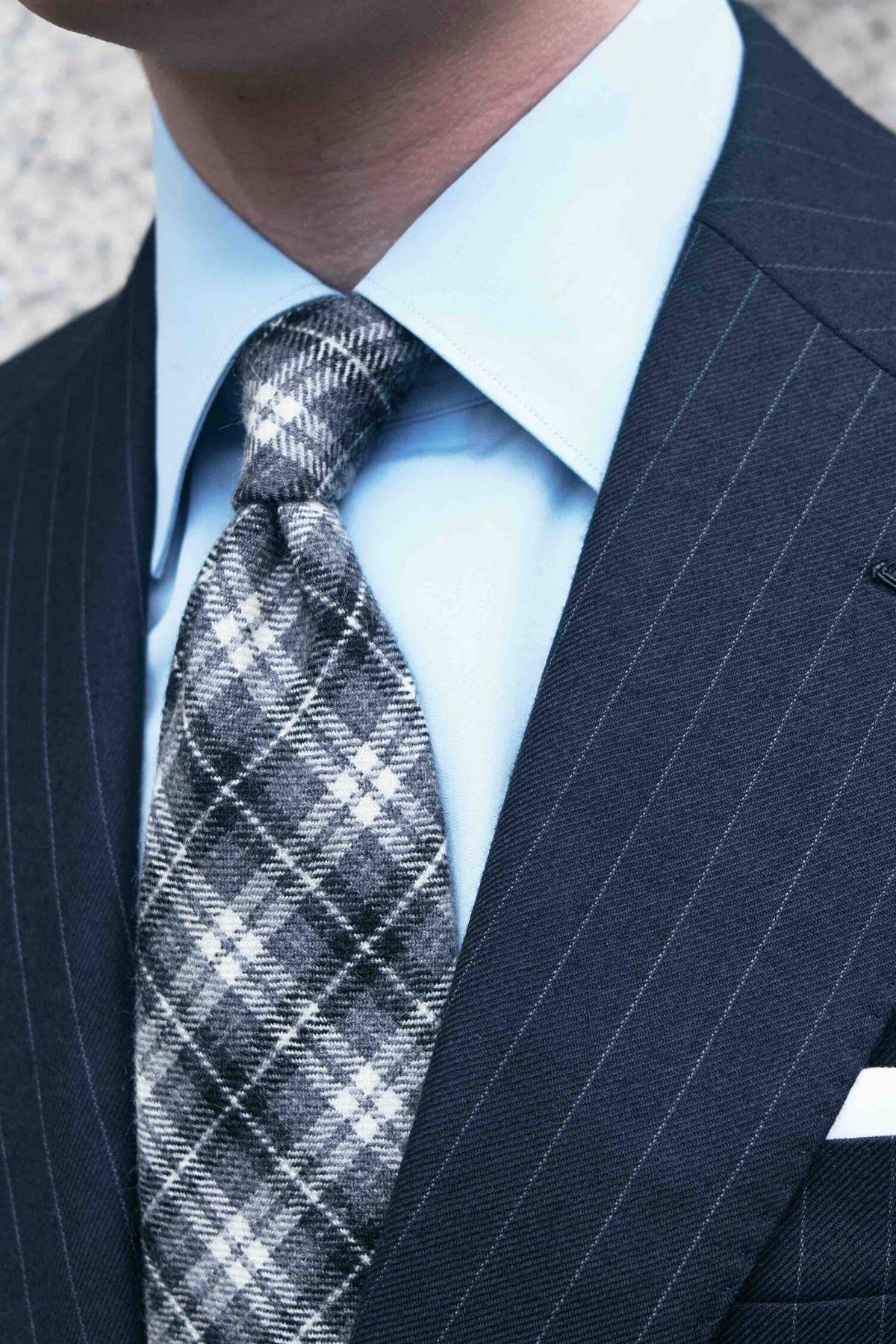 #67 is based on our traditional collars, but with a few subtle extra features that give it a slight Italian flair. The collar points are slightly on the long side at 3 ¼" , with a touch of collar roll where the base of the points arches over the tie.
The front collar band height sits at 1 ¼" which is ⅛" higher than our most classic collars. The slightly higher collar band favors someone with a regular to longer neck, as is the case with Justin here.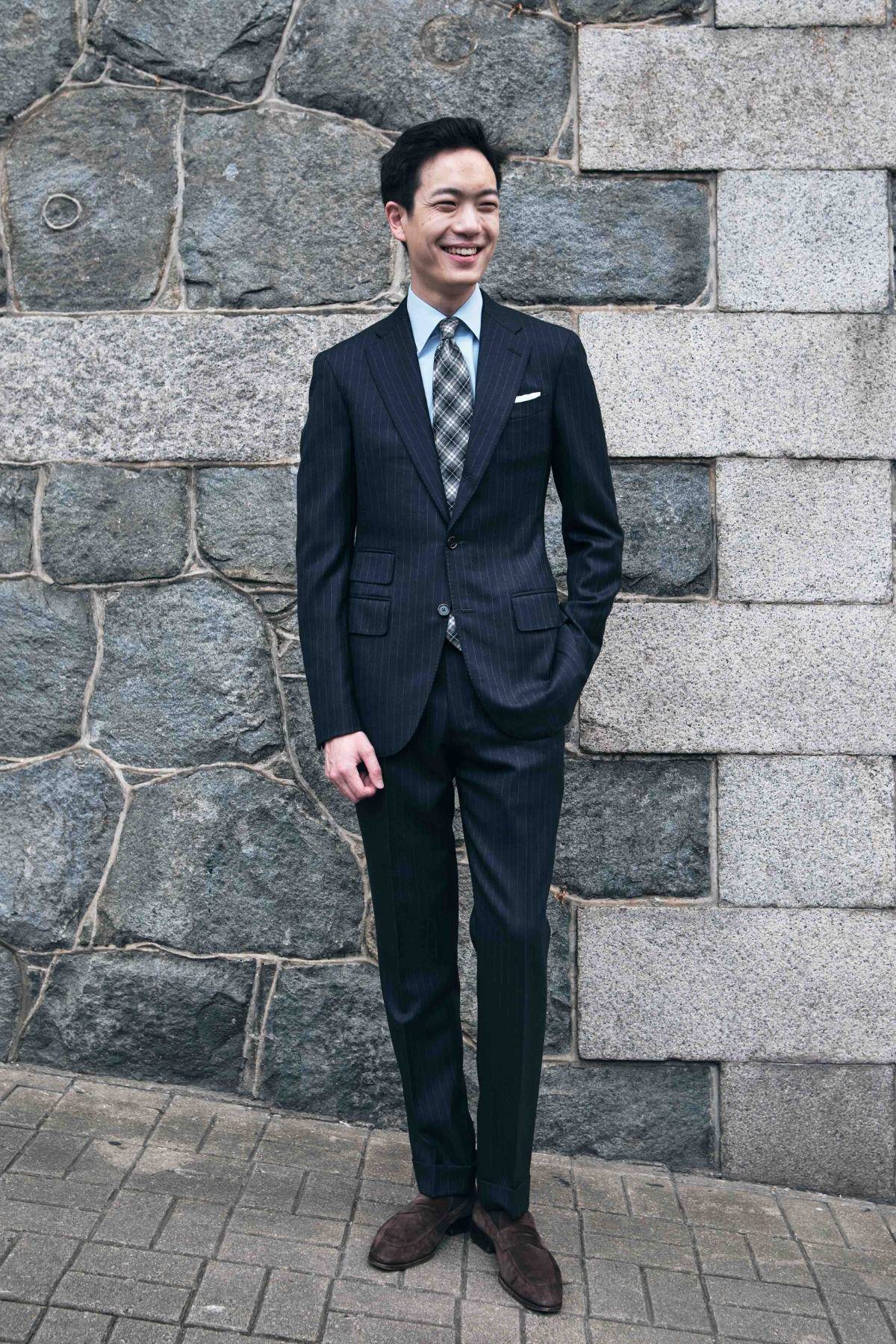 The spread of #67 is moderate, just enough to reach the edges of a jacket's lapels while maintaining an air of formality.
The moderate angle of the spread means that this collar is very versatile, appropriate for a wide range of facial shapes.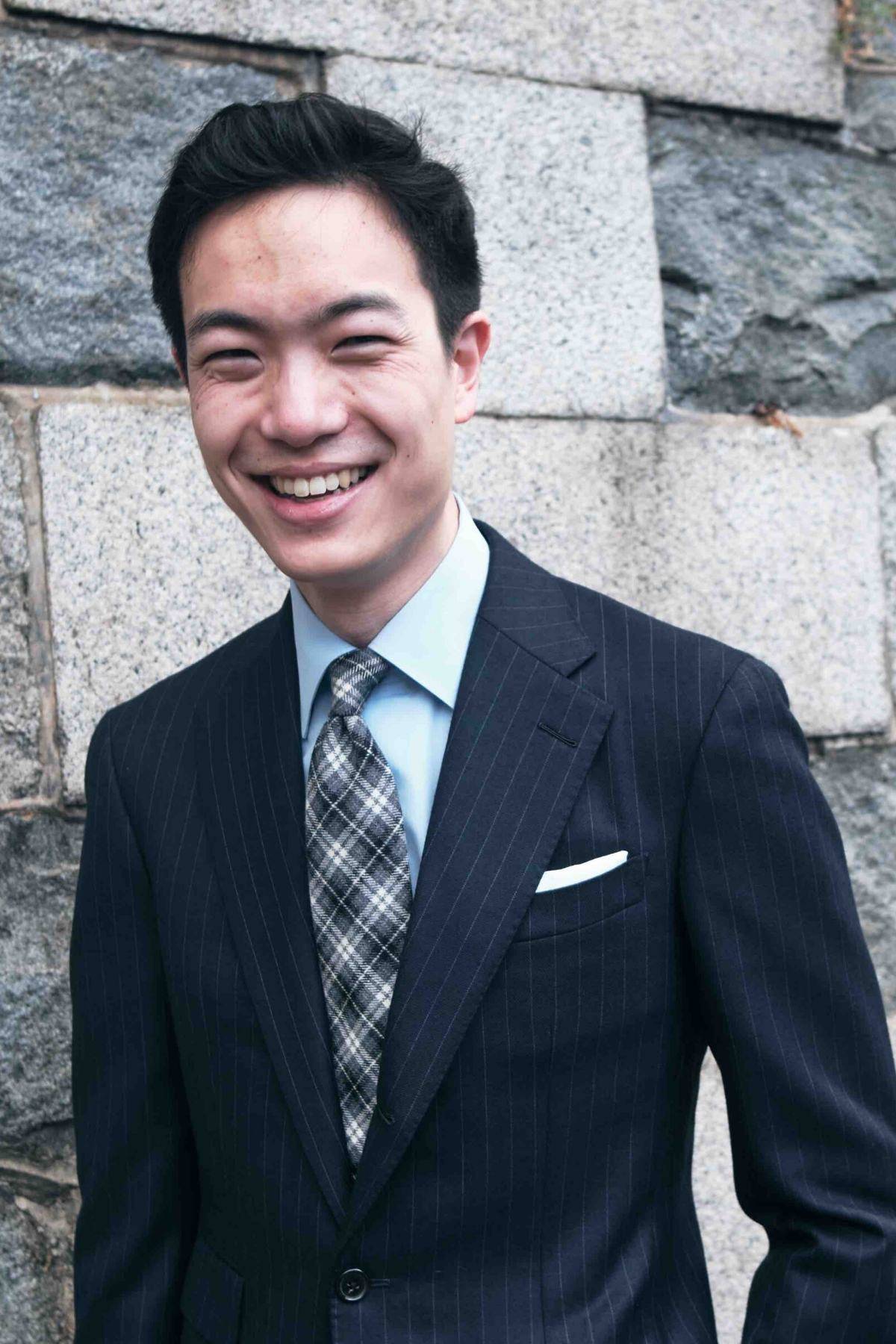 For corporate settings, we would recommend using fused linings to maintain a stiff and sharp collar.
Justin's #67 collar here is made with a medium weight fused lining that looks crisp while allowing for a touch of pliability and roll.
If you are interested in ordering this collar on your next visit, you can quote the following specs to our in store representatives:
Collar: #67
Collar Point: 3 ¼" (with collar roll)
Lining: Justin's medium weight fused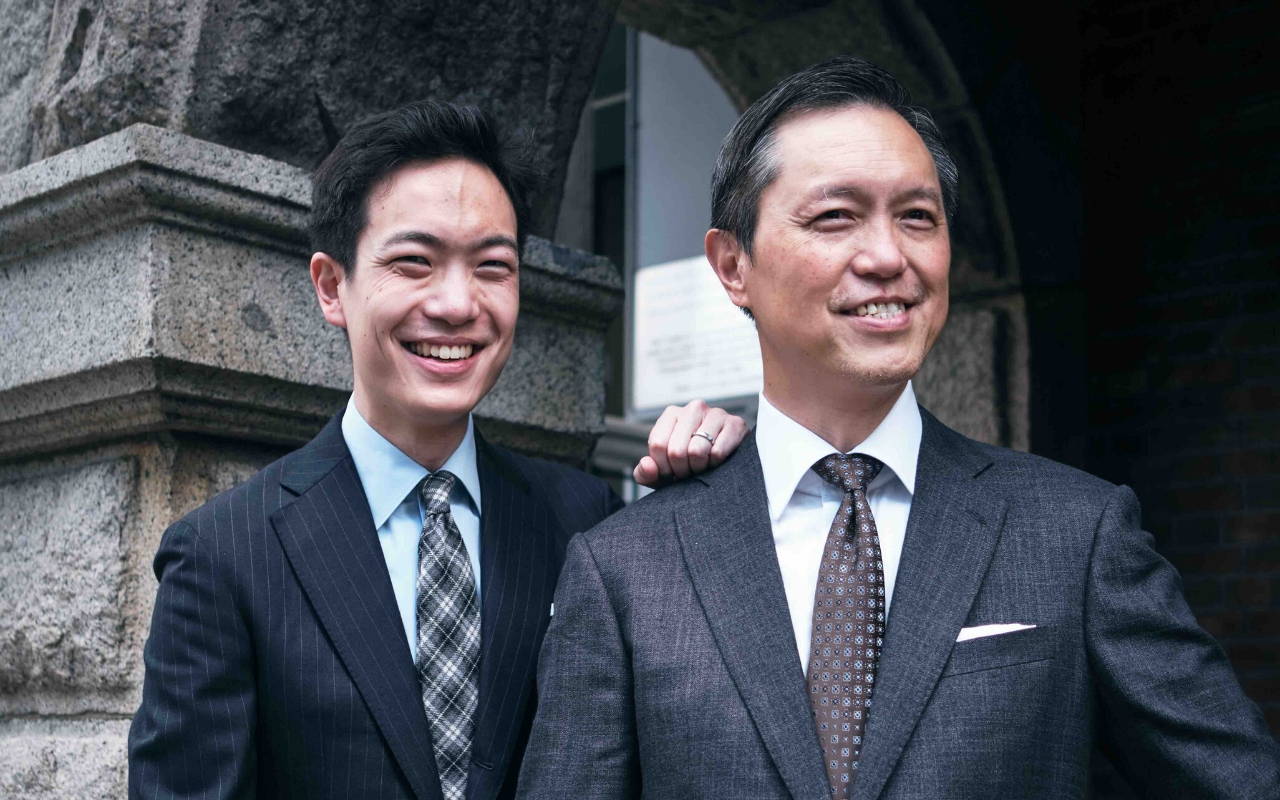 ---