Shirting Selections - March 2019
This month, Justin and Lincoln pick 2 ALUMO fabrics to go with the upcoming launch of ALUMO's "Sartoria" bespoke bunches in Ascot Chang stores.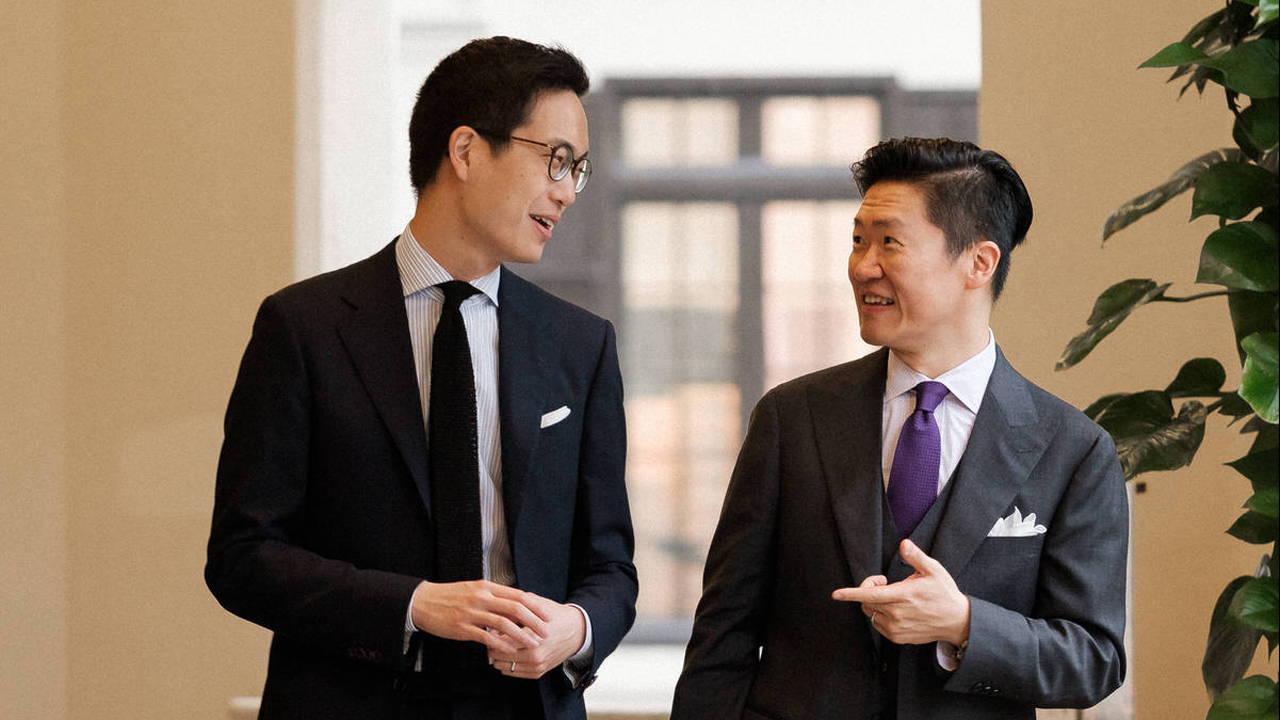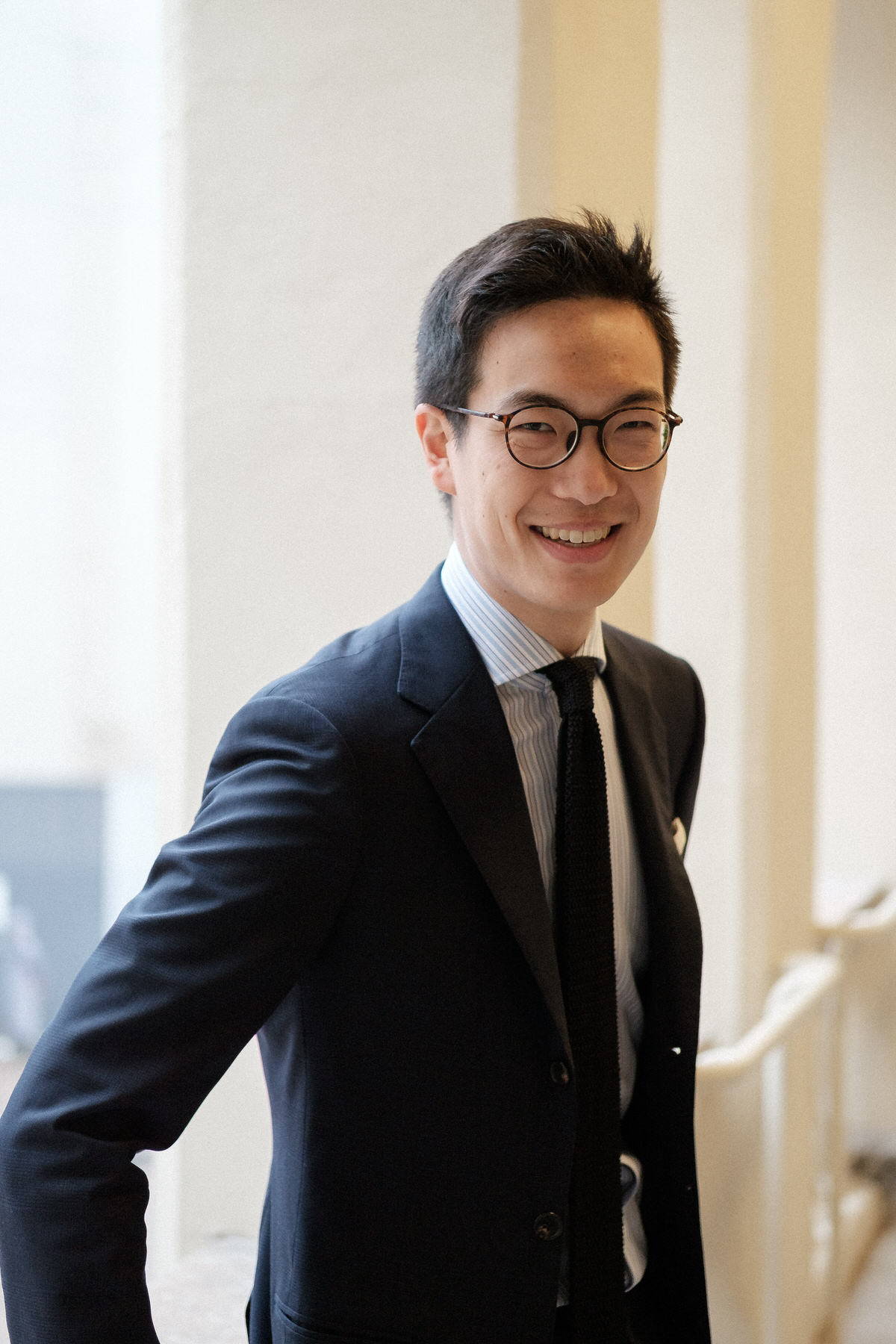 ALUMO SUPRALUXE
120/2
UMC-571027-583

Alumo's Supraluxe is the mill's most popular quality and it's easy to see why.
The 120 yarn count fabric strikes the perfect balance between softness and durability. Compared with other cloths of similar specifications that have a silky finish, the Supraluxe has more of a buttery handfeel, that gets softer with every wash.

This variegated stripe that Justin is wearing is an interesting multi-stripe that incorporates three different stripes of varying widths.
The shirt pattern may look too busy at first glance. However, the end-on-end weave of the lighter block stripe helps to reduce the contrast of the pattern, making it much more wearable under a suit jacket.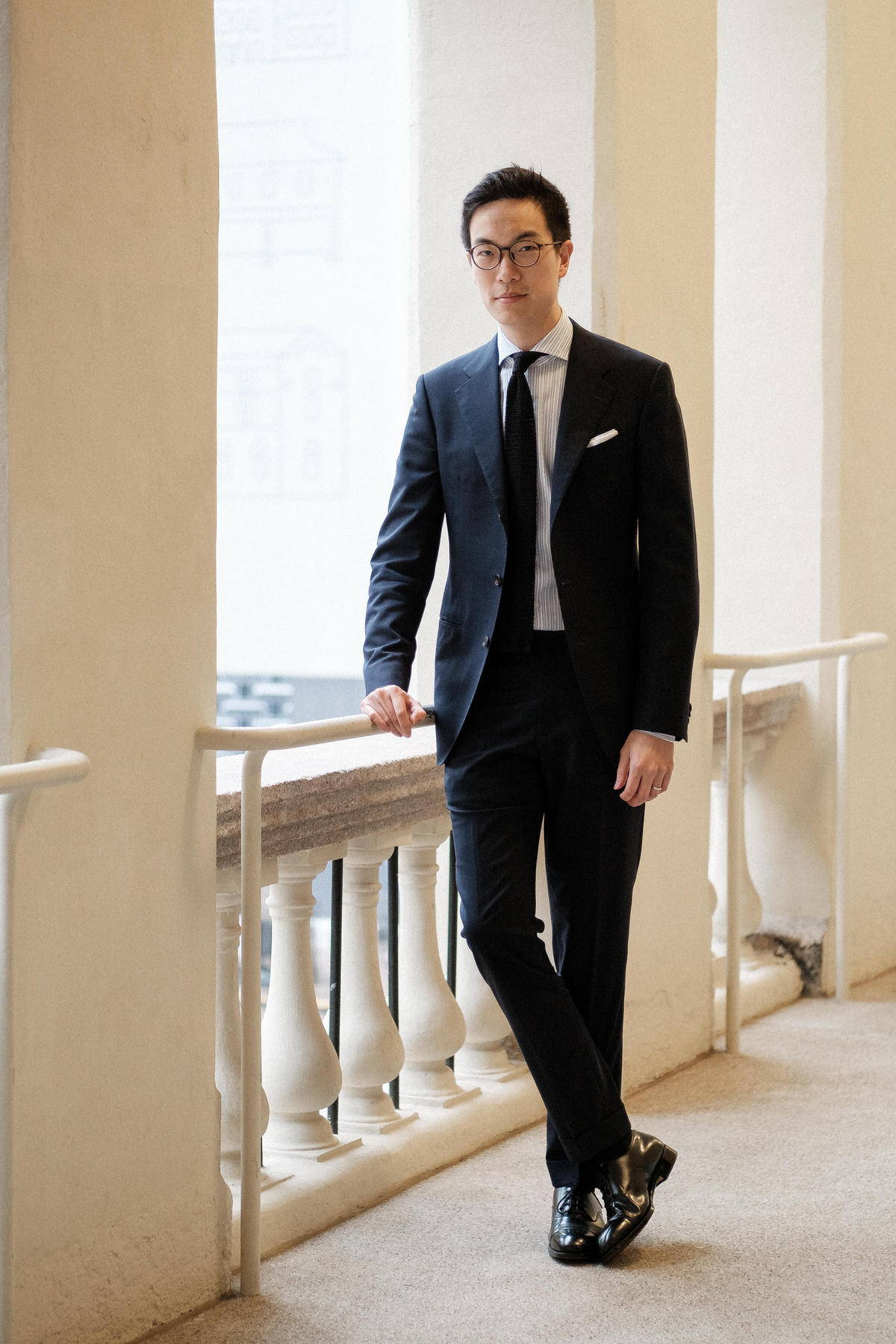 Here, Justin wears the multi-stripe with a subtle navy Prince of Wales suit and a solid black knit tie.
When working with more complicated shirt patterns, the trick is to tone down the rest of the outfit so that the shirt can really stand out.Try using muted and subtle patterns, or dark and solid colors. If you try combining too many complicated patterns at once, there is no focal point and the results can be visually messy.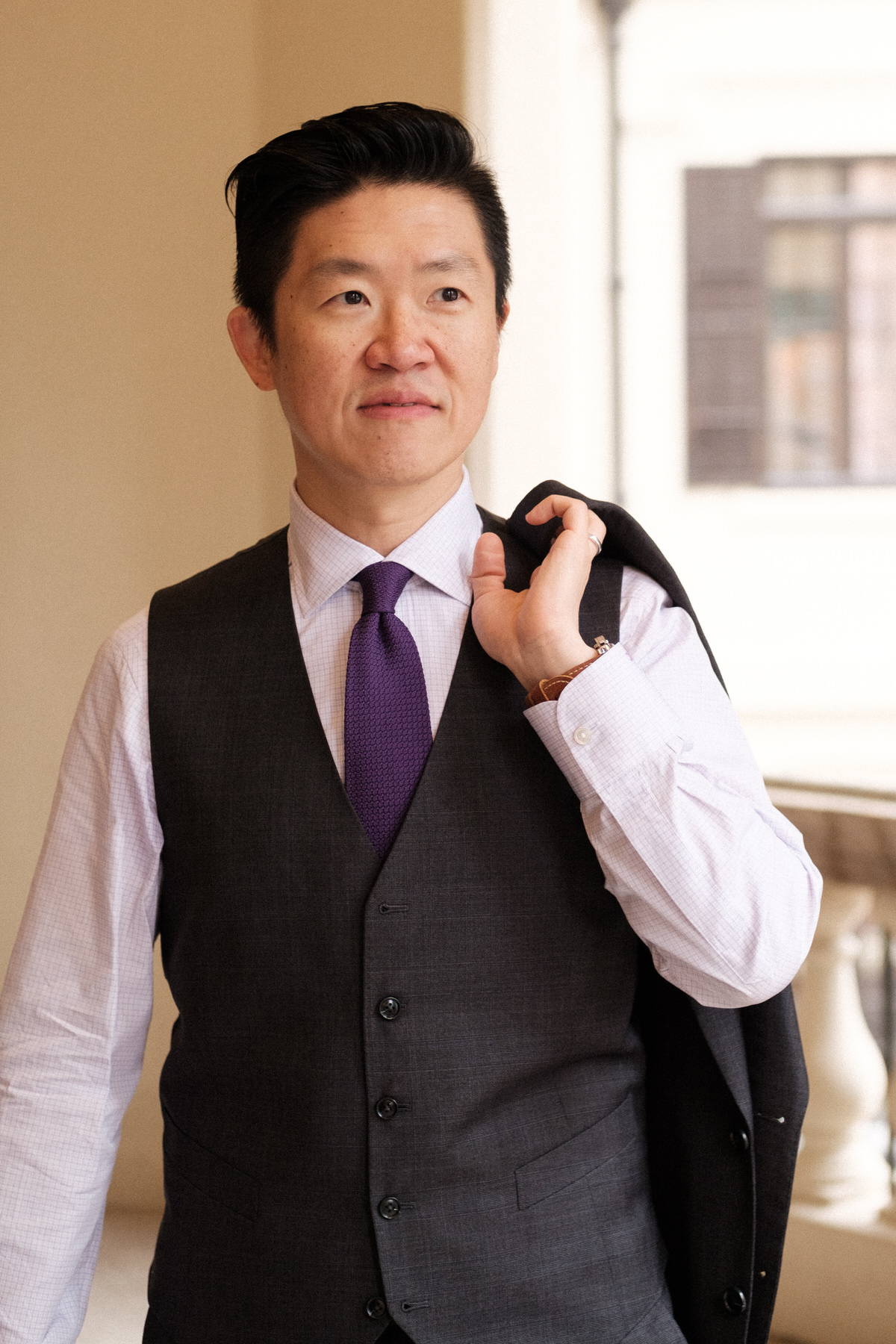 ALUMO SUPRALUXE
120/2
UMC-571027-583

Alumo's Soyella cloth is one of their premier offerings. The fabric has a beautifully silky touch with a compact structure for an excellent body.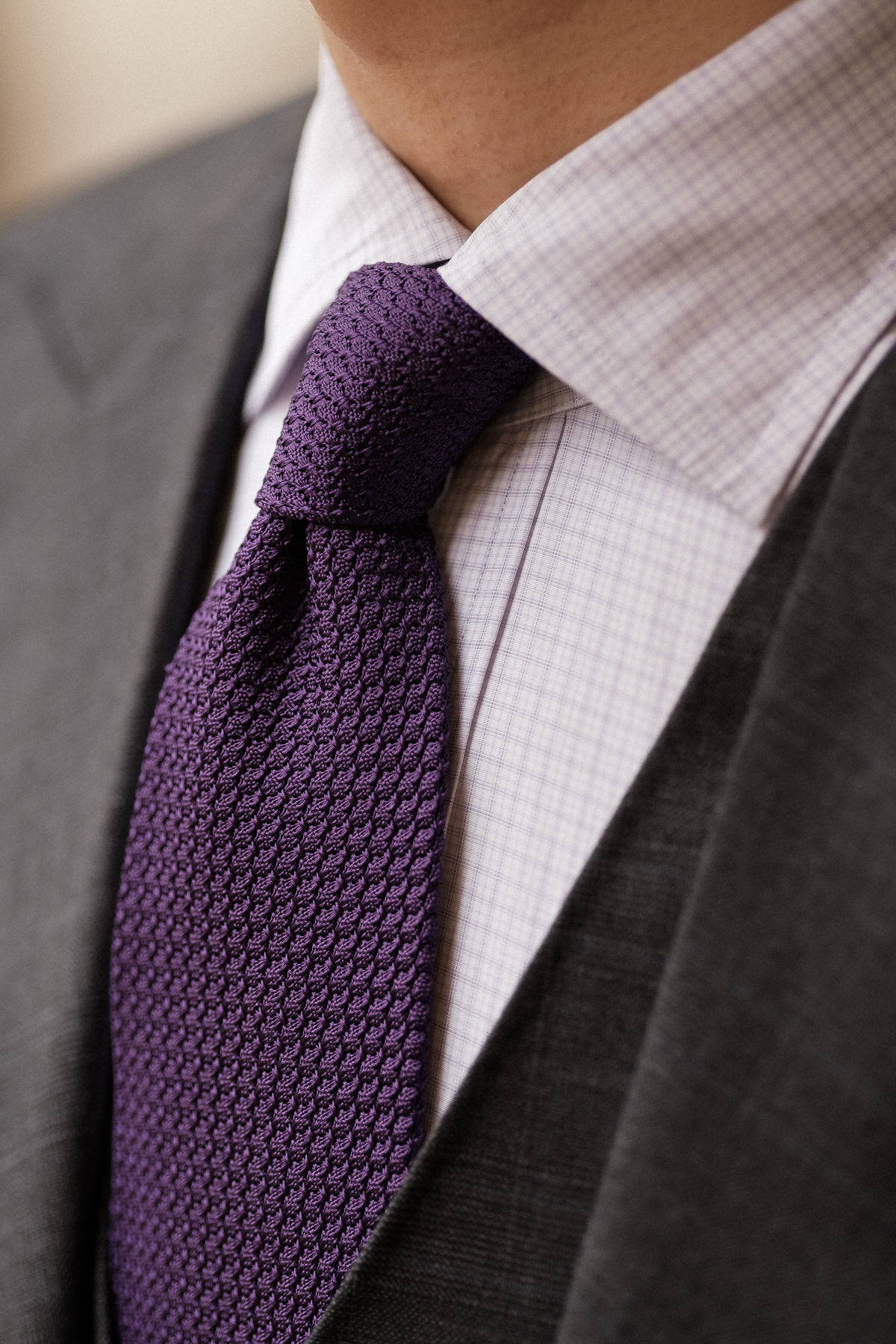 When viewed closely, this lavender microcheck is actually beautifully complex. There are 2-3 shades of lavender in the pattern, combining for an elegant, business friendly shirt fabric.
The resulting lavender hue when seen from afar is understated and refined, making it very easy to wear with the usual greys and navys.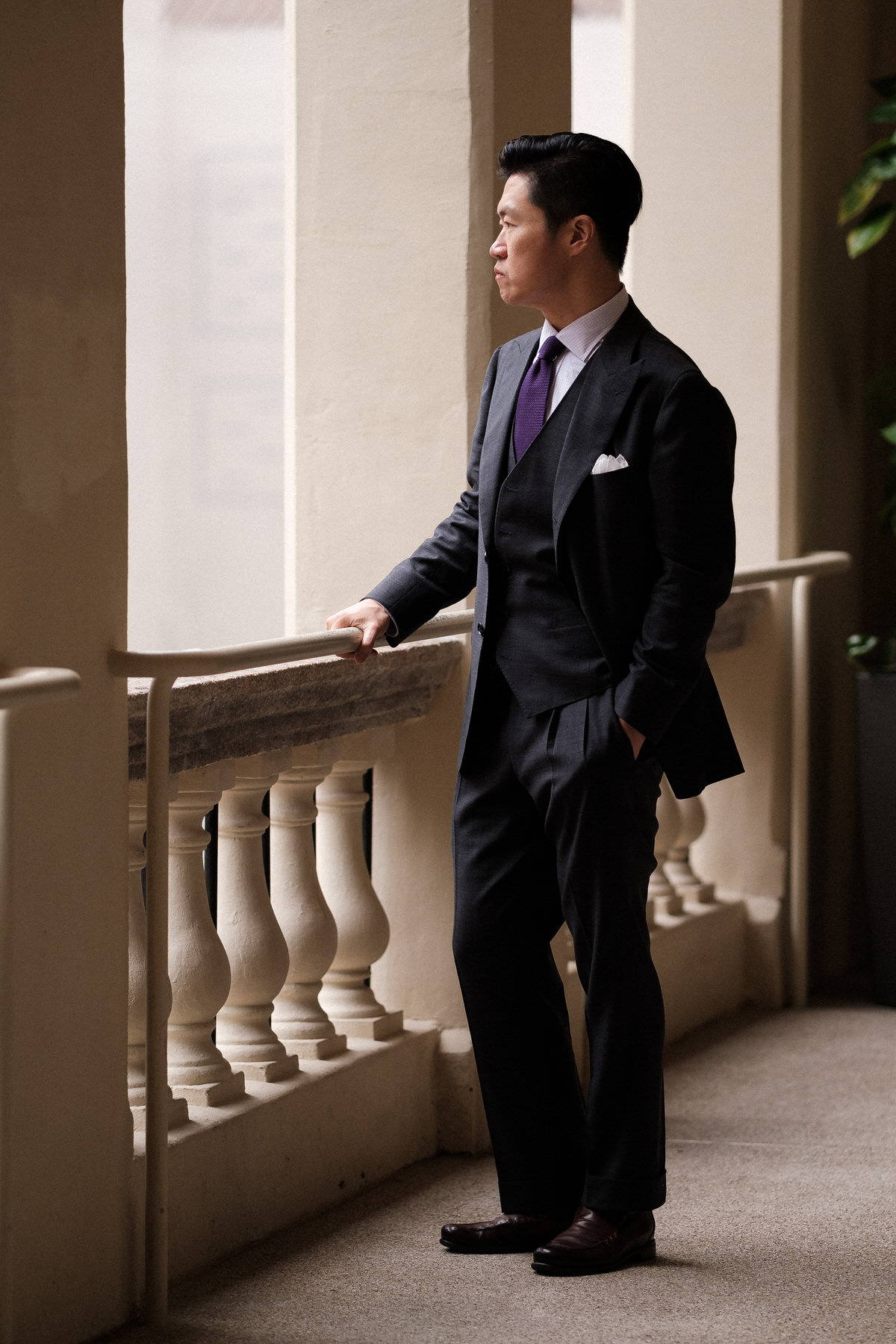 Here, Lincoln wears the lavender microcheck with a grey, glenn check three piece suit, and a purple grenadine tie.
Combining two subtle checks of varying sizes is a great way to add more visual interest to a business formal outfit. A solid, pale lavender shirt would just not be the same for this combination.
Finally, Lincoln's grenadine purple tie provides a sharp burst of color, serving as a point of focus that brings the whole outfit together.

The newest Alumo Sartorial Bespoke Bunches are in store now. This collection is the most complete selection of Alumo fabrics that we've ever had, including new colors and patterns for every Swiss cotton aficionado.Please contact your preferred Ascot Chang store for more details!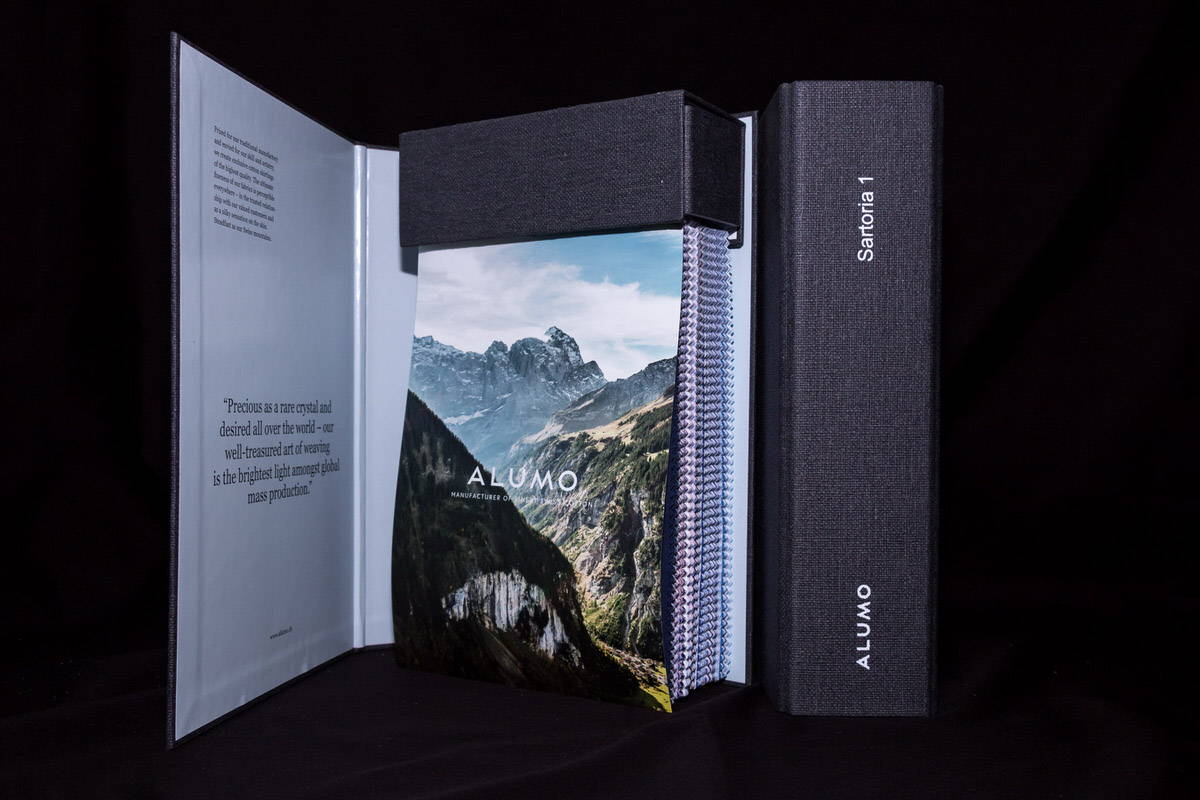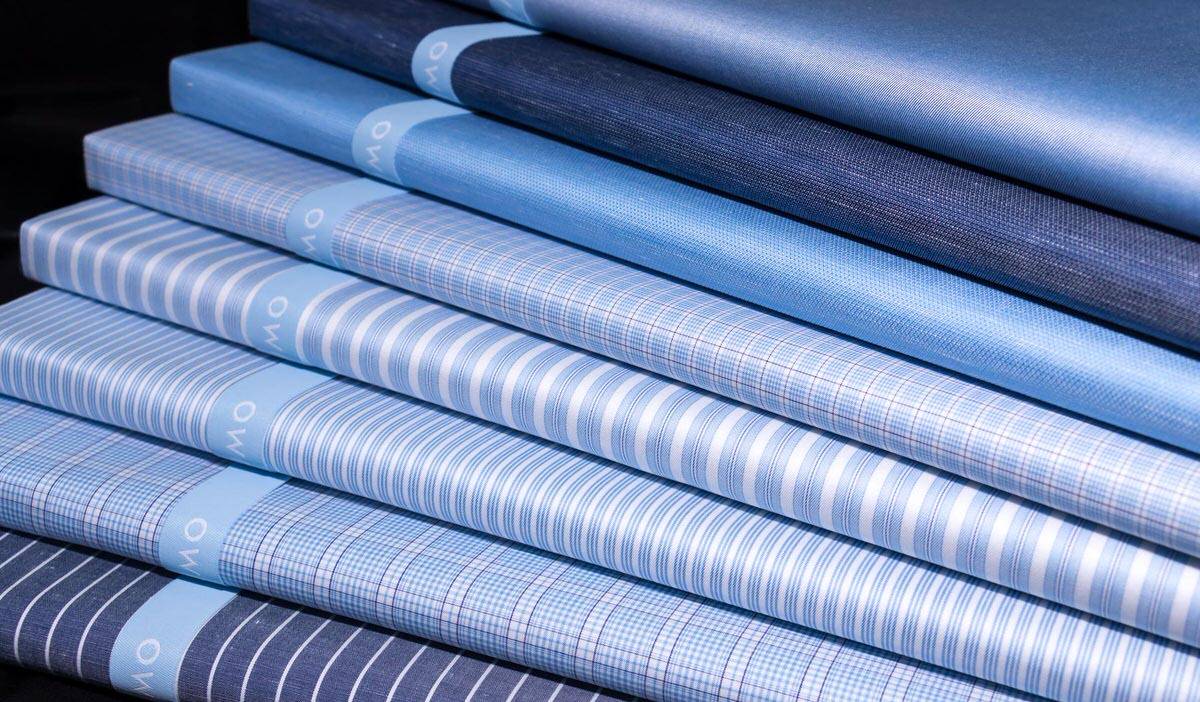 ---