The Reversible Cashmere Mac Coat
Designed with the modern businessman in mind, our Reversible Mac Coat combines technology and luxury for a versatile and essential mid-weight outerwear piece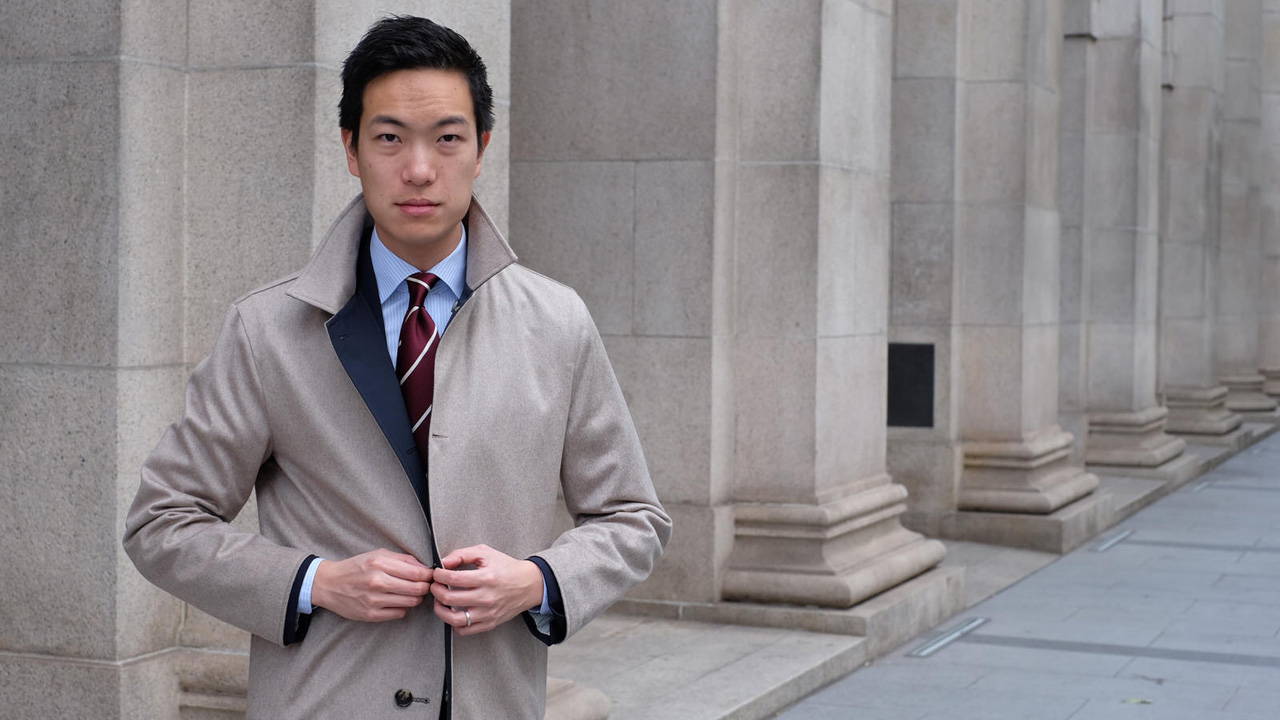 For Autumn/Winter 2018, we sought to design a luxury travel coat, that was both functional and versatile, while maintaining a classic, tailored aesthetic. To bring this to life, we went out and sourced some of the world's best materials and partnered with a renowned outerwear factory in Italy to create our Reversible Mac Coat.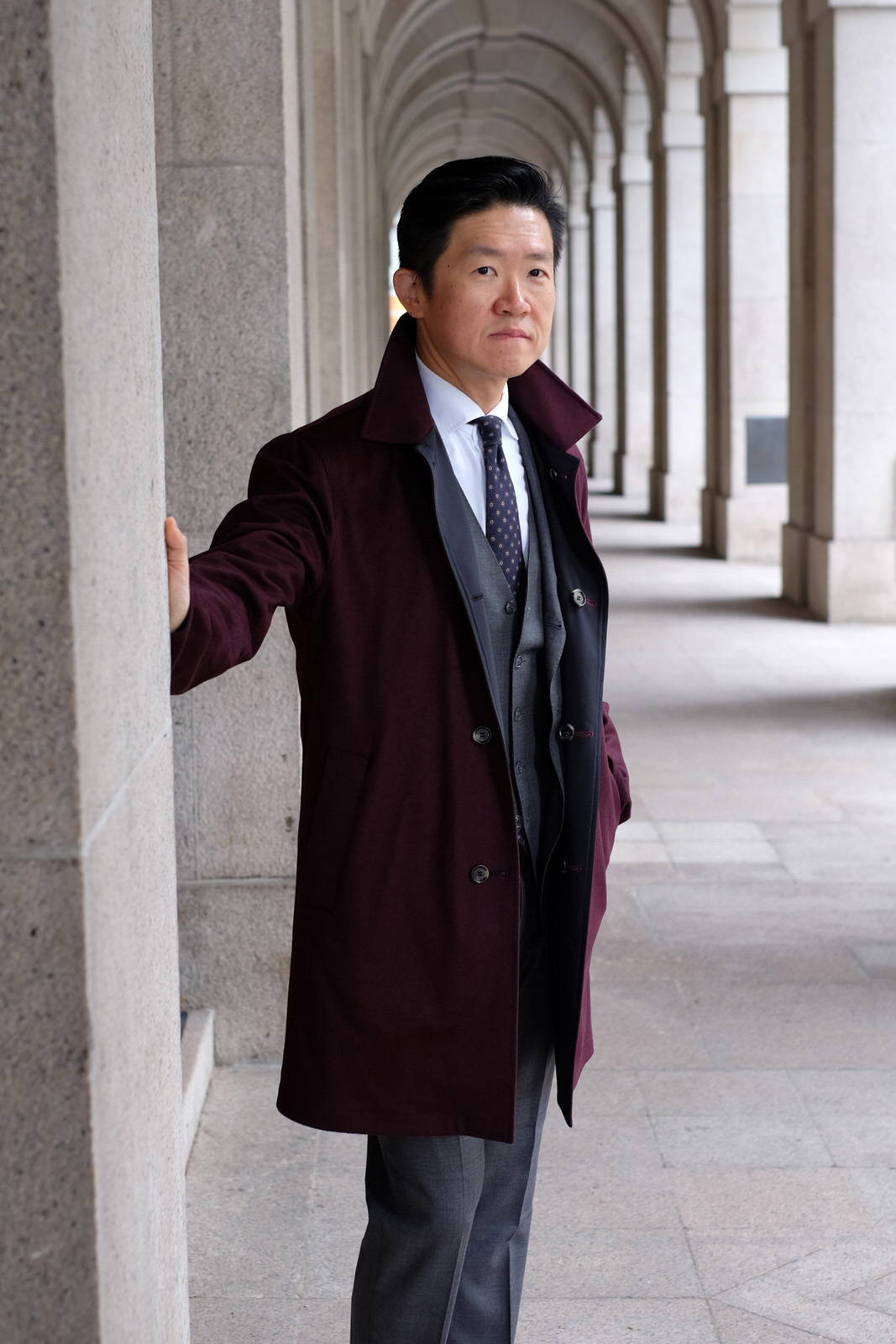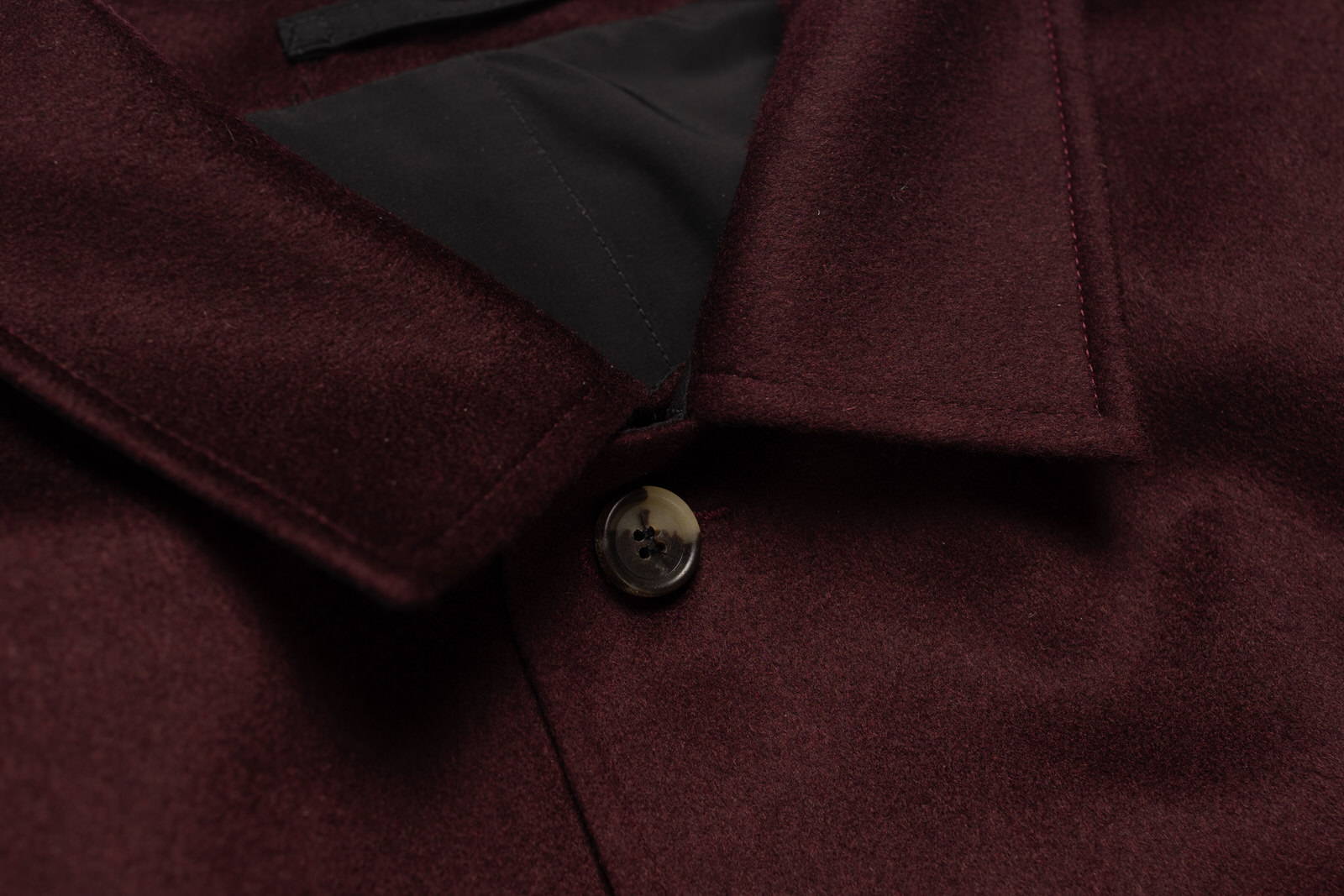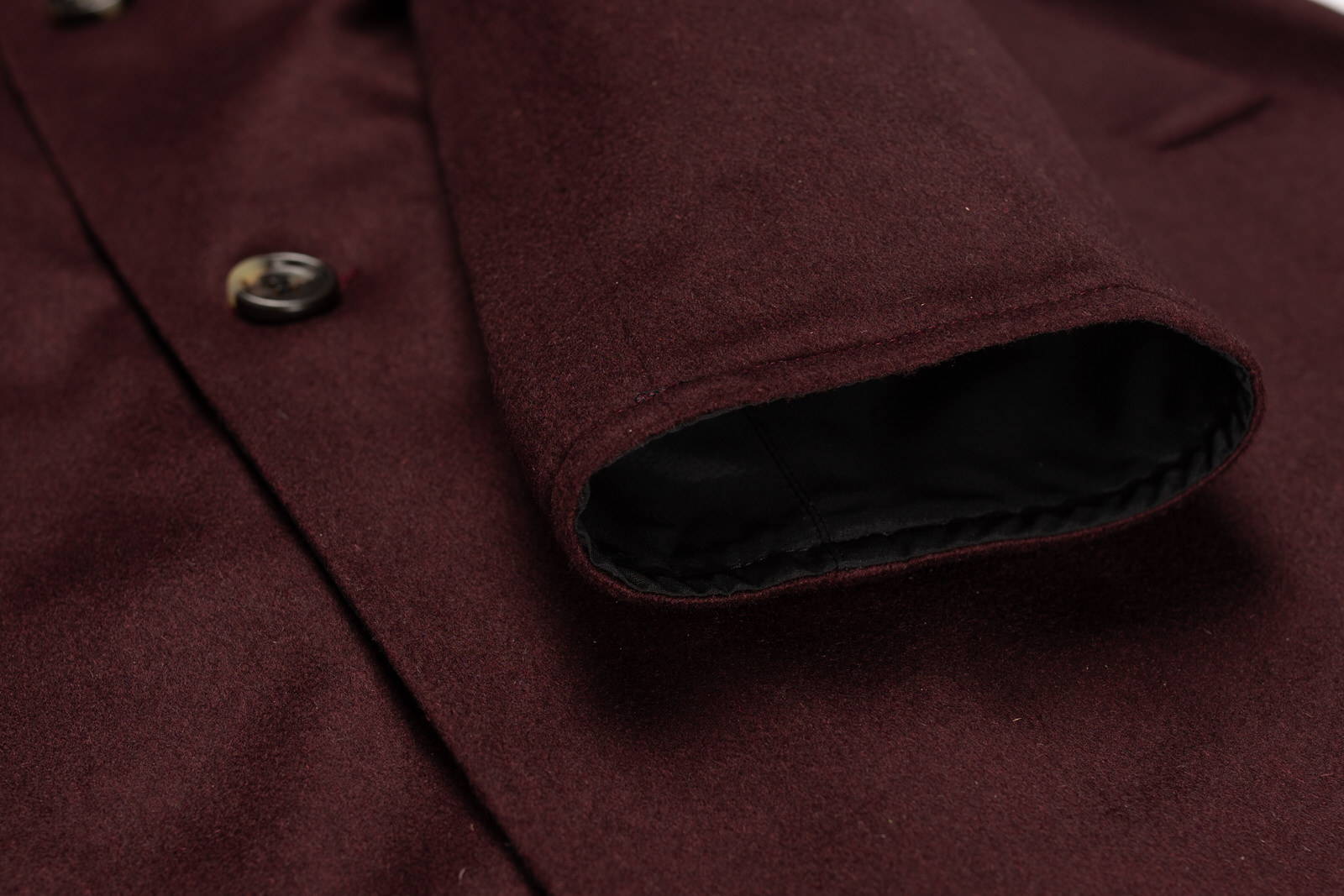 On the face side, we used a 100% Cashmere cloth from renowned Italian mill Carlo Barbera. Cashmere's natural warmth-to-weight ratio made it a natural choice for our design. It's a dream to touch and has a beautiful, natural sheen that makes it a perfect outwear piece to wear over fine tailoring.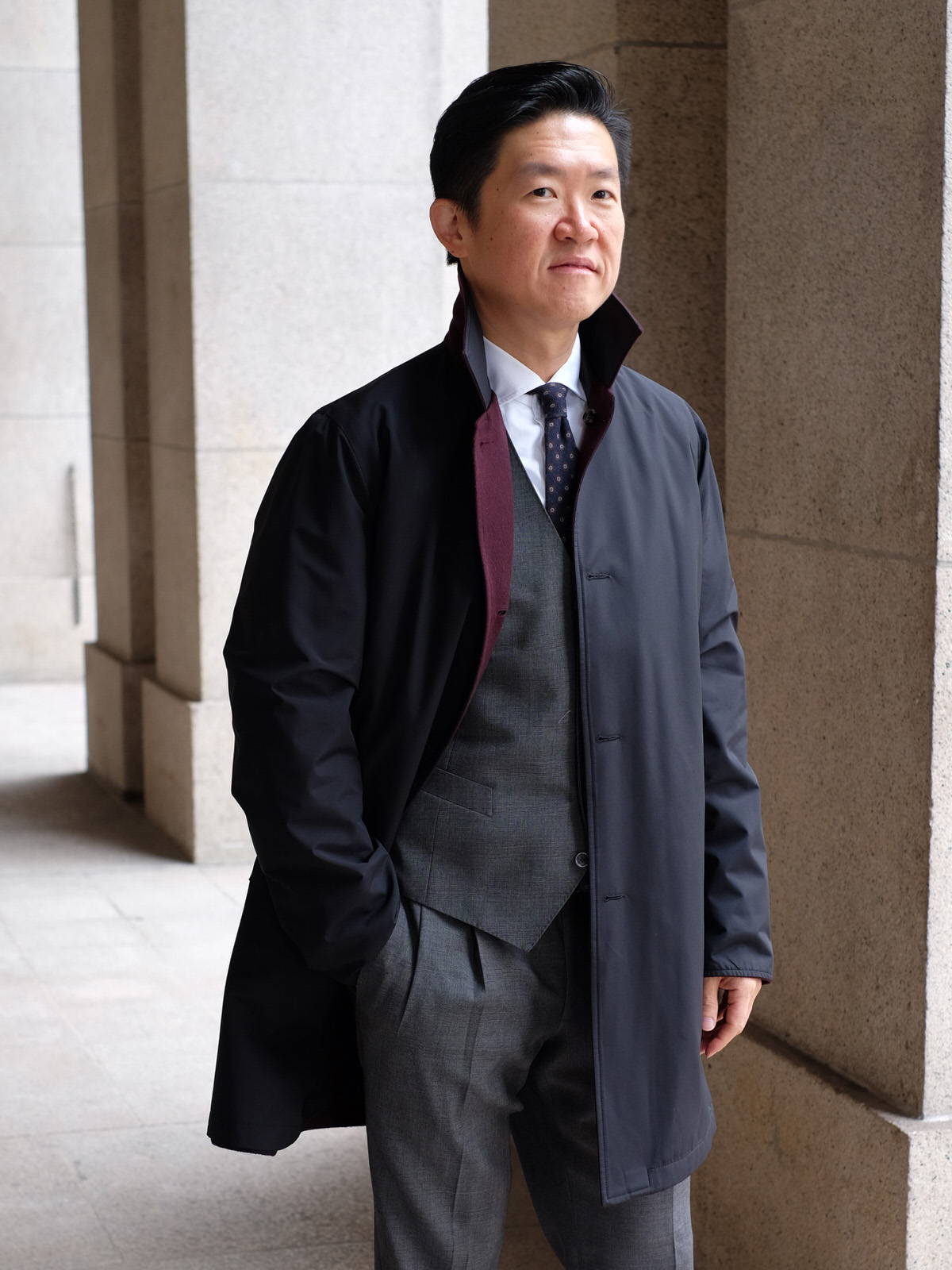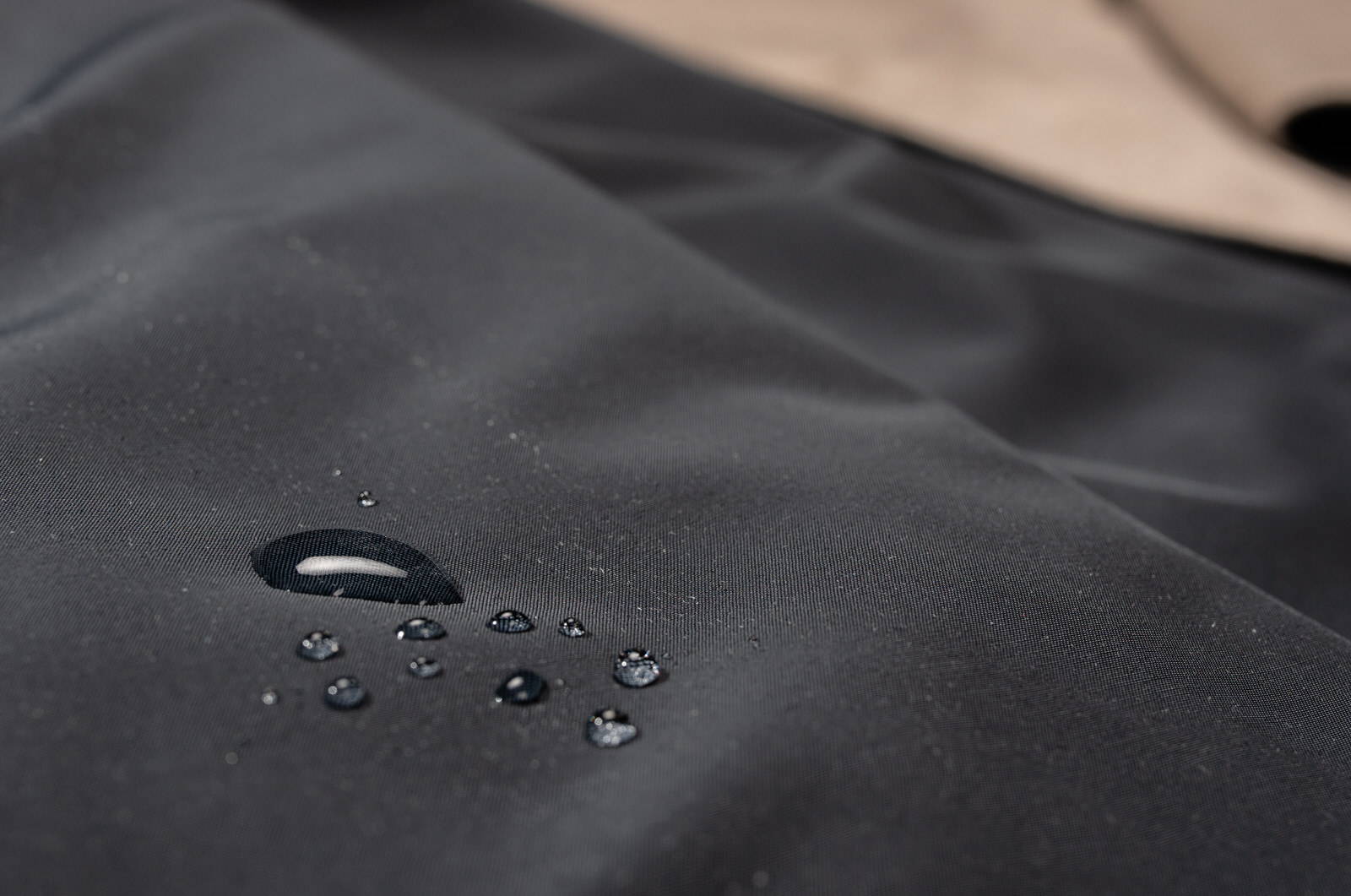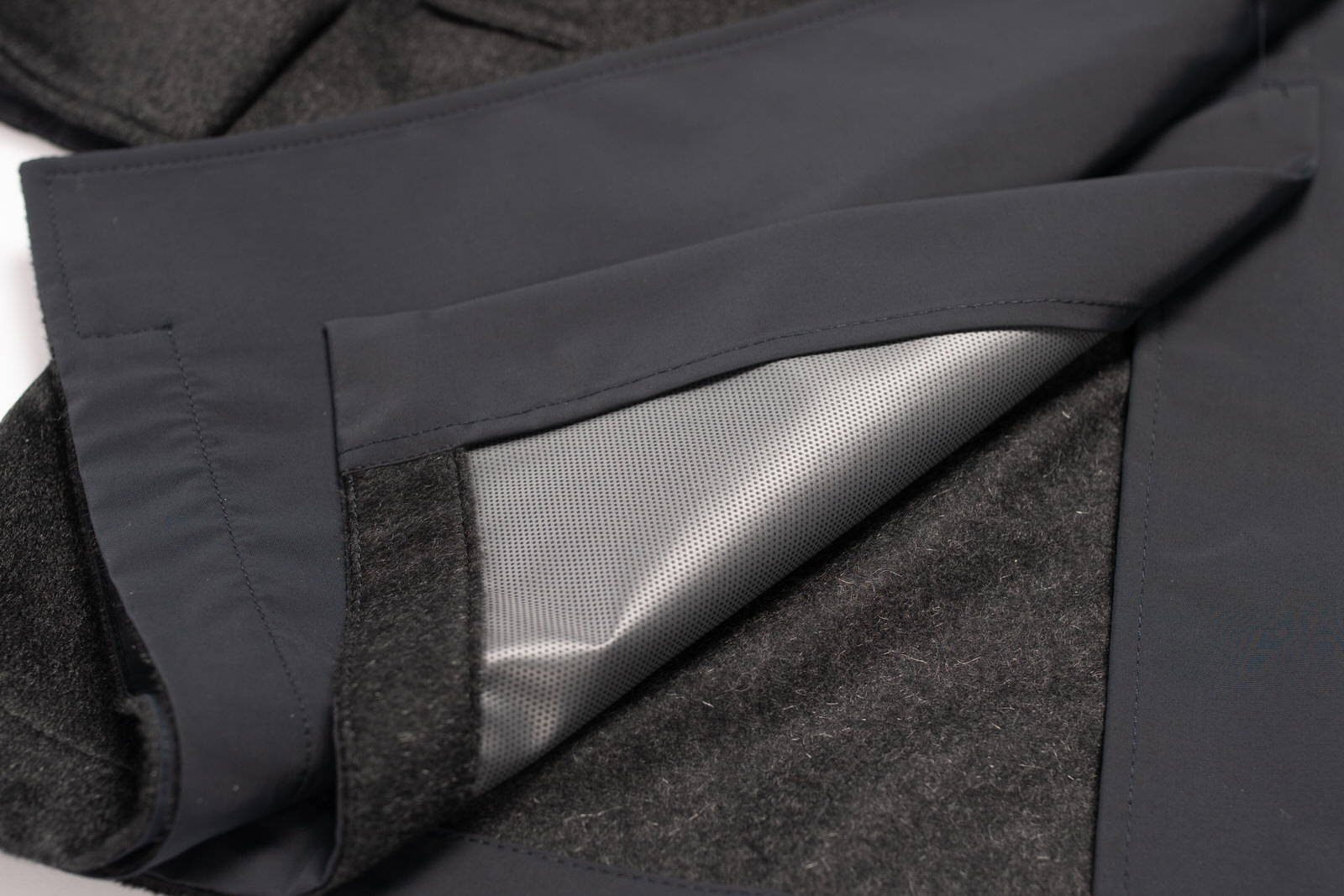 On the reverse side, we utilized Loro Piana's famed Storm System fabric that is both water and wind resistant. The fabric boasts two layers of protection from the elements. The fabric itself is treated with Loro Piana's Rain System, a treatment that forms an invisible barrier around each fibre. This allows water droplets to slide off the surface, protecting you from both rainwater, and any other liquid or dirt stains.
The second layer of protection is the membrane on the inside of the fabric. This membrane is engineered to wick internal perspiration and moisture outwards, while blocking external liquids from getting in. This two-layer system is also resistant to wind, keeping you insulated and warm.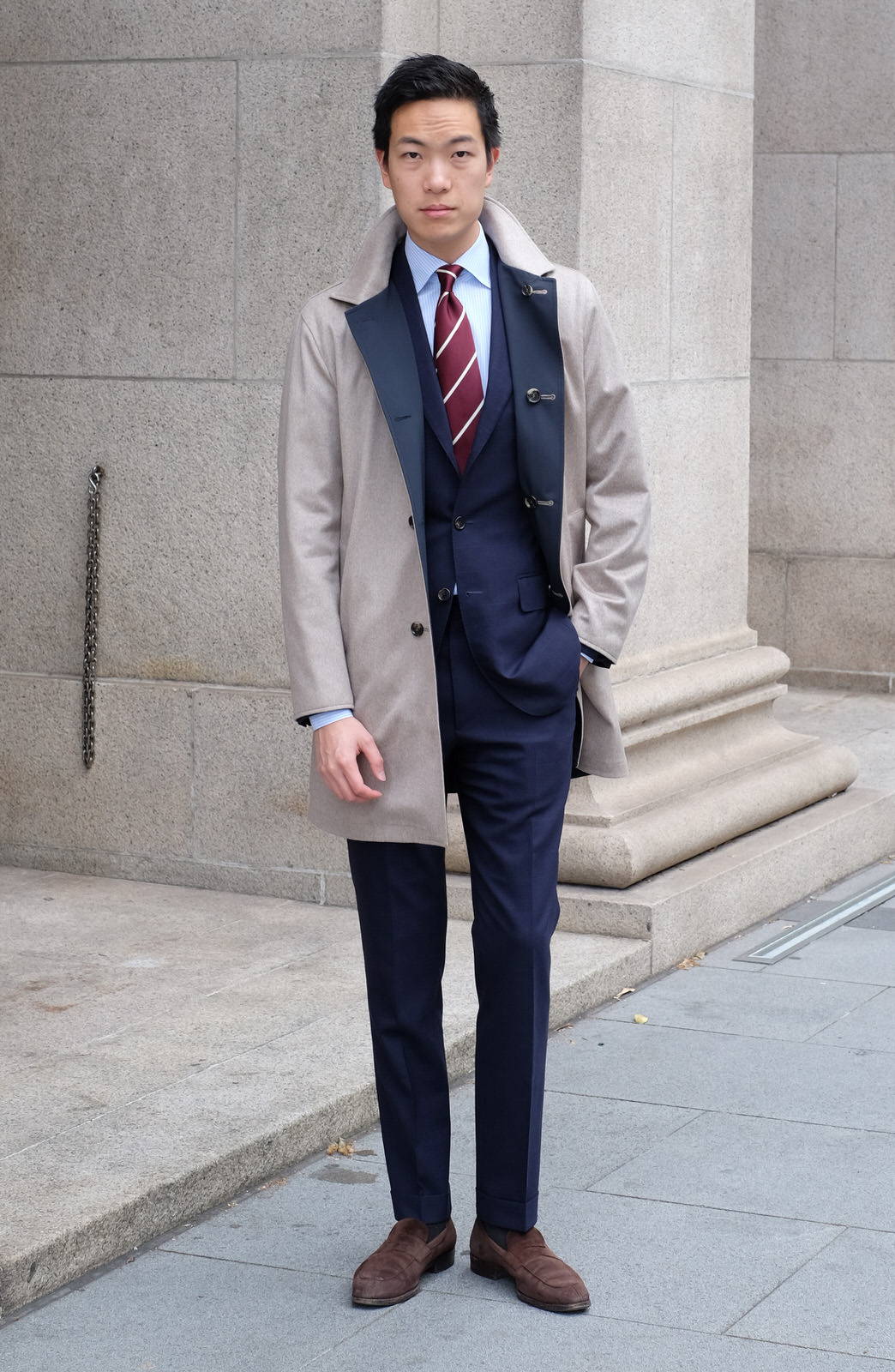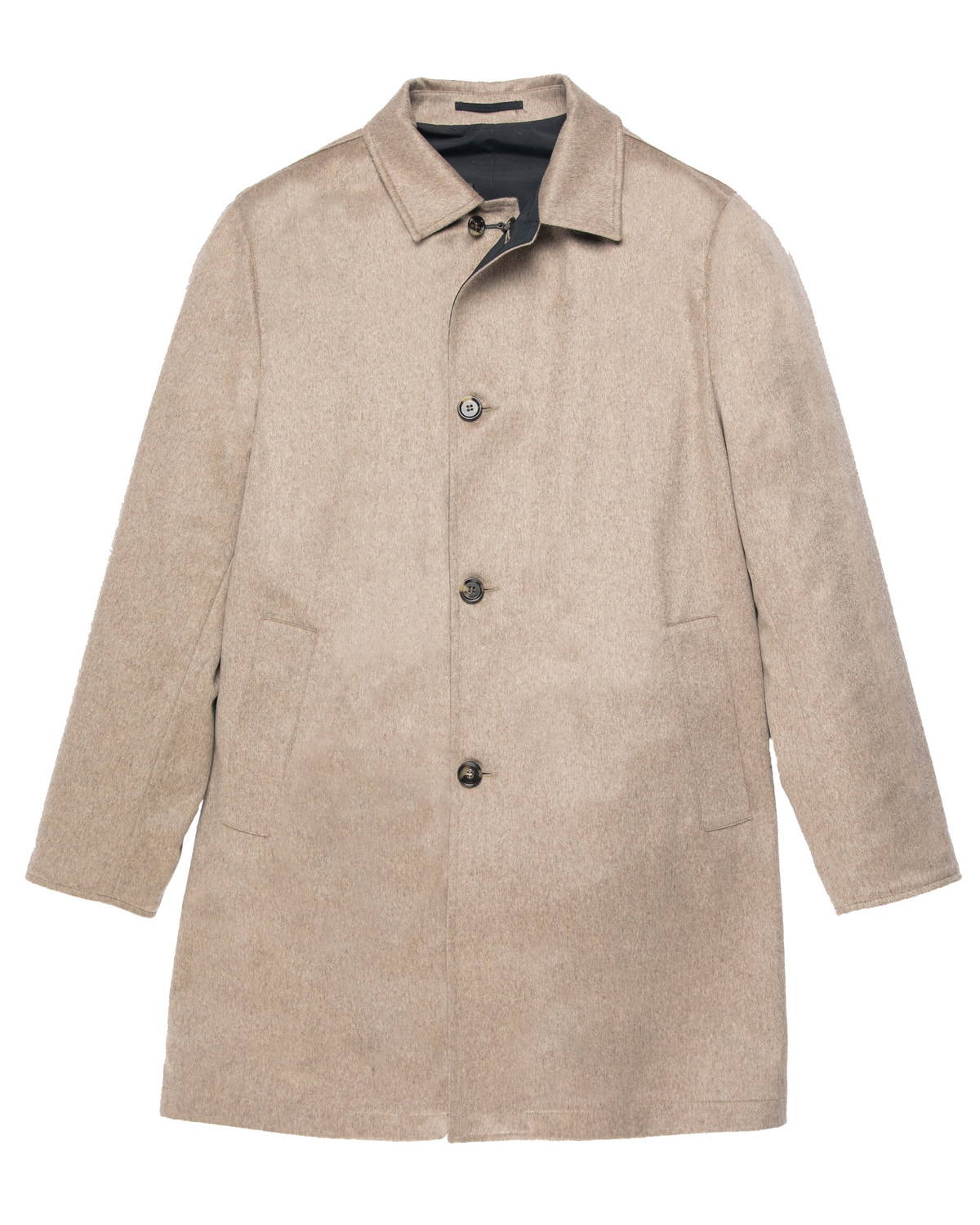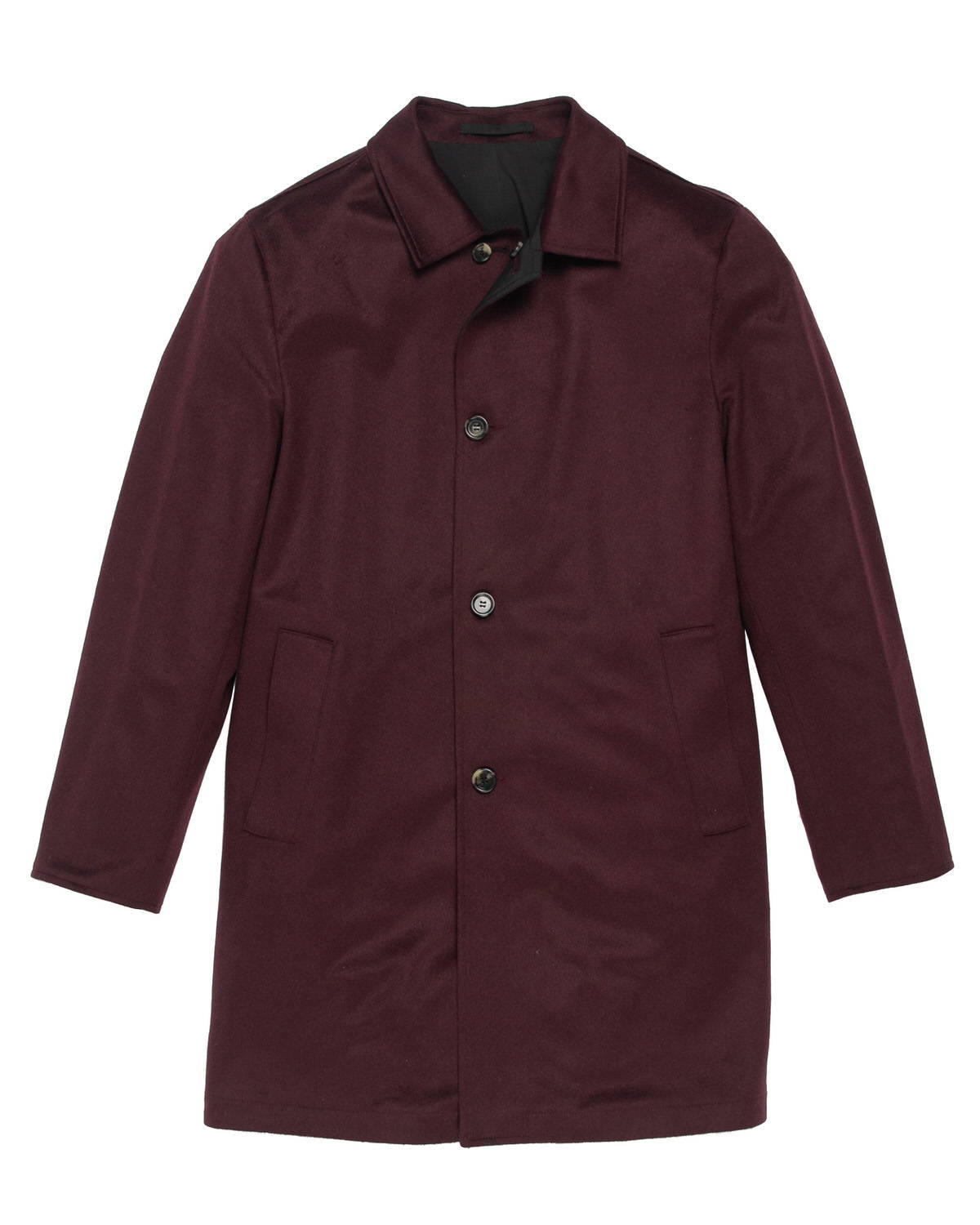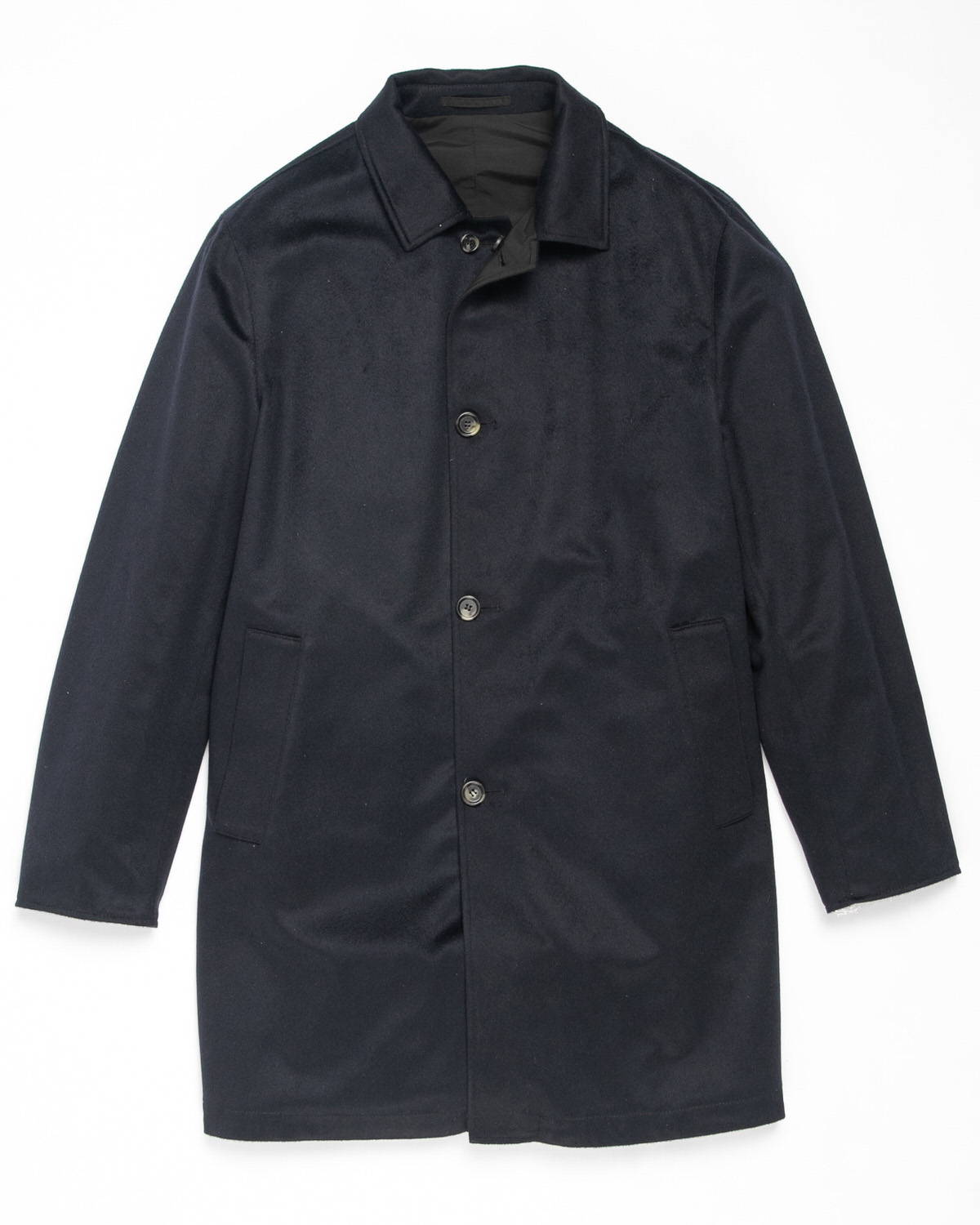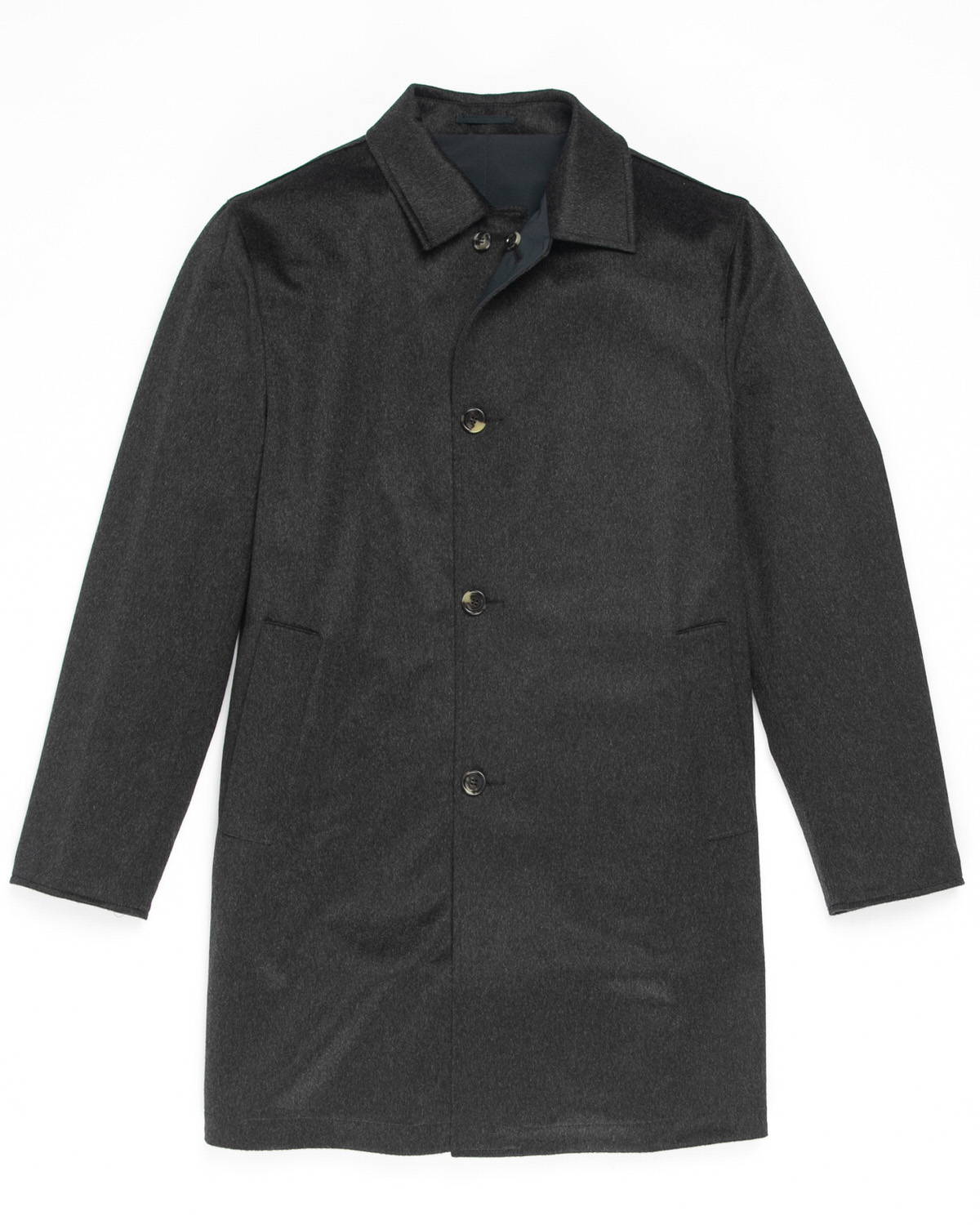 ---